On 25th May 2022
Following Michael Fabricant's visit to Lichfield Food Bank (see this) he contacted both the Treasury and the Department of Work and Pensions pointing out that with inflation now running at 9% there is an urgent need to increase benefits now for those on low incomes.  He has also contacted Lichfield District Council asking for flexibility as to the date direct debit payments are paid Staffordshire County Council regarding people who applied for the energy grant in November but were not paid until April when winter was over.
Michael says:  "It looks from the replies from the Treasury and the Department of Work and Pensions that benefits won't or can't be uprated in the immediate future.  But asking these questions, whose answers are published publicly by the House of Commons, helps pile on the pressure particularly as it comes from an MP in the Party of Government.  I am led to understand, however. that additional help will become available possibly in the form of subsidies to reduce fuel and other bills.  With inflation running at over 9 per cent, the fastest in 40 years, we really can't afford to delay too long as it is causing real hardship.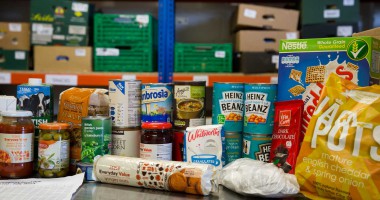 "In practice, this may well be a better way of providing assistance as it will help hard pressed pensioners and others on fixed incomes, but who are not on benefits."
In answer to Michael's questions,  Simon Clarke MP, Number 2 in the Treasury, told him:   "September CPI has been the default inflation measure for the government's statutory annual review of benefits since 2011 because it allows sufficient time for the legislative and complex delivery process to take place for new rates to come into force in April.
"In addition to uprating social security benefits, the government is also providing support to families worth over £22 billion in 2022-23 to help families with cost of living pressures. This includes cutting the Universal Credit taper rate and increasing work allowances to make sure work pays, freezing alcohol duties to keep costs down, and providing millions of households with up to £350 to help with rising energy bills.
"At the Spring Statement, the Chancellor went further, announcing an increase to the annual National Insurance Primary Threshold and Lower Profits Limit to £12,570, and an additional £500m to help the most vulnerable with the cost of essentials through the Household Support Fund. Families and businesses across the UK will also benefit from a 12-month cut in fuel duty of 5 pence per litre, the largest cash terms cut, that has ever been applied to all fuel duty rates at once. This cut represents savings for consumers worth almost £2.4 billion over the next year.
"And, from 1st April 2022, the National Living Wage (NLW) increased by 6.6% to £9.50 an hour for workers aged 23, which will benefit more than 2 million workers. This means an increase of over £1,000 to the annual earnings of a full-time worker on the NLW."
And David Rutley MP, Minister at the Department of Work and Pensions which administers benefits said:  "The Secretary of State for Work is required by law to undertake an annual review of benefits and pensions, and Consumer Price Index in the year to September is the latest figure that she can use to allow sufficient time for the required legislative and operational changes before new rates can be introduced at the start of the new financial year.
"All benefit up-rating since April 1987 has been based on the increase in the relevant price inflation index in the 12 months to the previous September.
"The Secretary of State's decisions regarding benefits and pensions uprating for this financial year were announced to Parliament on 25 November 2021. And the increase of 3.1% from April 2022 was debated and approved by both Houses of Parliament earlier this year."
Michael adds:  "Of course, when Parliament approved these rates, it was based on inflation figures at the time.  They have since soared so the Government is well aware that action is needed."