On 26th July 2019
"Although this is primarily a matter for Lichfield District Council and its officers to control, I am growing increasingly concerned with the noise and dust pollution local residents in Streethay are having to endure from the Liberty Park development" says Michael Fabricant who will be meeting the Council Leader to discuss this matter.
"The planning permission required the developers to build an earth wall between local housing and the warehouse development before any construction work started.  This was not done and during the hot, dry spell in April, large amounts of dust from earthworks were blown onto people's homes, solar panels, and gardens.
"I contacted Lichfield District Council at the time and they sent planning officers to meet with the developers.
"But I am aware that three months later in July, noise and visual pollution are still causing residents considerable distress."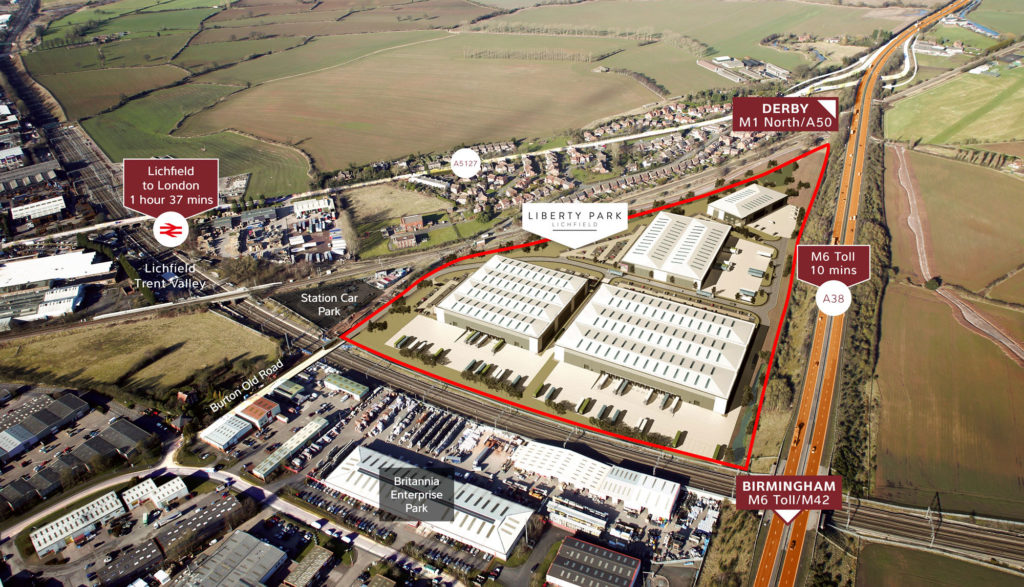 As one local resident says:  "Clearly the acoustic fence is not working as I'm sitting here in my patio watching & listening to heavy machinery that prompts me to talk substantially louder than usual.  There's the continuous bleeps and horns from the site which may or may not continue dependent on the business use.  I am sorry to say that I think Lichfield District Council will be blinded again on this issue and we'll end up with the site 24/7 operational."
Michael Fabricant says:  "Having been in communication with Council officers about this issue, I will now be meeting with the Leader of Lichfield District Council, Doug Pullen, to discuss this.  I hope that he will be able to ensure that the planning restrictions on the Liberty Park development are being strictly adhered to.  I suspect they have not always been."
See previous news release on this development (29th April) here.