On 14th November 2023
As from today XL Bully Dogs can be registered. It will be illegal to own that type of dog if it is unregistered from 1st February 2024.
Michael Fabricant says: "As most people will know by now, the Government has decided, with cross party support, to add XL Bully breed types to the list of breeds prohibited by the Dangerous Dogs Act 1991 in order to protect the public and indeed the welfare of other animals, who have also been victims of XL Bully attacks. In recent years, there has been a sharp increase in dog attacks, including those causing injuries and fatalities, with the XL Bully being disproportionately involved in this rise.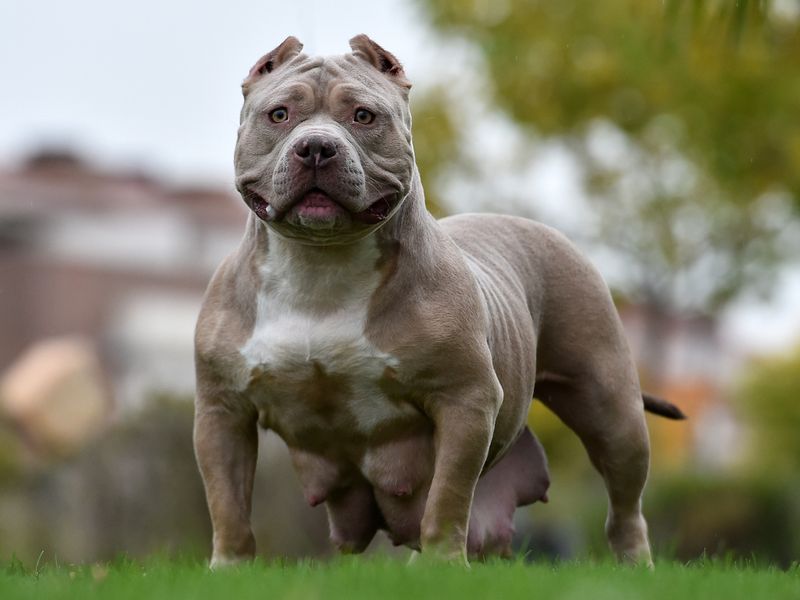 "It will be illegal to own an XL bully from 1st February next year, unless the animal is on an exempt list. Existing owners who want to keep their dogs must now apply to the exemption scheme, or choose to have their dog euthanised and apply for compensation.
"I am aware that there are a number of owners of these dogs in Lichfield and the greater west midlands and so I am advising them to register their dogs now.  They have up until the end of January.  After that, it will be illegal to own the dog if it has not been registered.
"I accept that the XL Bully is not a specific breed so it is up to the owner or keeper to self-identify whether a dog may be an XL Bully.  Owners need to check the dog's physical characteristics such as its size and height. The Department for Environment, Food and Rural Affairs (Defra) has recommended taking a precautionary approach, and therefore, owners who are unsure if they have an XL Bully should comply with all the new requirements for this dog type."
The full definition can be found here.
Michael adds: "From 31st December 2023, all owners of XL Bully breed types must comply with strict conditions. Breeding, selling, exchanging, gifting, abandoning or allowing these dogs to stray will be banned. Owners will also be required to keep their dog on a lead and muzzled in public.
"To keep an XL Bully, owners will have to hold public liability insurance and ensure that it is microchipped, kept on a lead, muzzled at all times in public, and kept in a secure place so it cannot escape."
Further details on the specific requirements can be found here.