On 4th October 2023
Michael Fabricant recently visited Wabtec, a renowned global leader in rail solutions, situated in Barton under Needwood, Staffordshire.
This visit, which took place on Friday 29th of September, marked a pivotal moment in the Railway Industry Association's (RIA) Rail Fellowship Programme, aimed at strengthening connections between politicians and rail supply sites nationwide.
Wabtec, boasting an illustrious history spanning over a century and a half, operates with a workforce of 27,000 professionals scattered across more than 50 countries. Their unwavering dedication to safety, efficiency, reliability, innovation, and productivity has firmly entrenched them as a formidable presence in the transportation and rail sectors, both on a national and international scale.
During his visit, Michael Fabricant explored several key facets of Wabtec's operations, with a primary focus on the engine, transmission, and power pack overhaul facilities. Additionally, he delved into the pivotal areas that contribute to the overhaul process right on-site, including the machine shop, responsible for reclaiming crucial components like crankshafts cylinder blocks and gearbox casings, as well as gear cutting, hydraulics, and the rigorous testing facility.
One point of pride for Wabtec is their commitment to conducting every aspect of the overhaul process entirely in-house and on-site. This approach offers a multitude of benefits, including enhanced project control, cost savings for their customers and significantly reduced turnaround times for overhauls.
Sarah Stant, Group Marketing & Communications Manager at Wabtec, said: "As members of RIA, Wabtec UK are supportive of the vital work that RIA and their Fellowship Programme undertake, particularly in ensuring consistent industry exposure and sharing both the progress and challenges of this important sector within the political landscape.''
Ruby Sampson, Public Affairs & PR Executive, said: "We're delighted to welcome Michael Fabricant MP to visit RIA Member Wabtec as part of RIA's Rail Fellowship Programme. The Rail Fellowship Programme exists to educate parliamentarians on the vital role of the rail supply chain, so it was great to have Mr. Fabricant on-site learning about the machine shop, responsible for their testing facility and gear cutting. We thank Wabtec for hosting this excellent visit."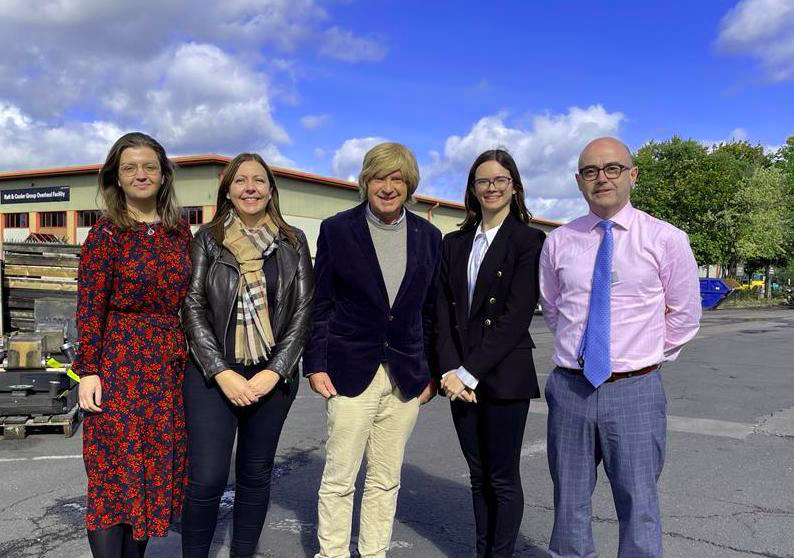 Michael Fabricant said: "When you're a passenger on a train you don't realise all the infrastructure that goes on behind it. Over 860 people in the Lichfield constituency are employed in the rail industry and it was fascinating to visit Wabtec, a company that maintains and re-build engines that drive, for example, West Midlands trains from Lichfield to Birmingham and Lichfield down to London. It's heavy engineering, but precision engineering, and I feel really pleased to have met all these local people who work here."
Photo shows left to right: Anne Perham (Field Consulting), Sarah Stant (Wabtec Group Marketing & Communications Manager), Michael Fabricant, Ruby Sampson (RIA Public Affairs and PR Executive), Richard Carr (RIA Business Engagement Manager – Midlands & Eastern & the North)