On 20th September 2023
Andrew Selous MP who represents the Church Commissioners in the House of Commons today (20th September) visited Lichfield Cathedral.  Andrew says "Michael Fabricant frequently mentions Lichfield Cathedral in Church Commissioners Question Time in the House of Commons, so when he invited me to visit, I couldn't refuse."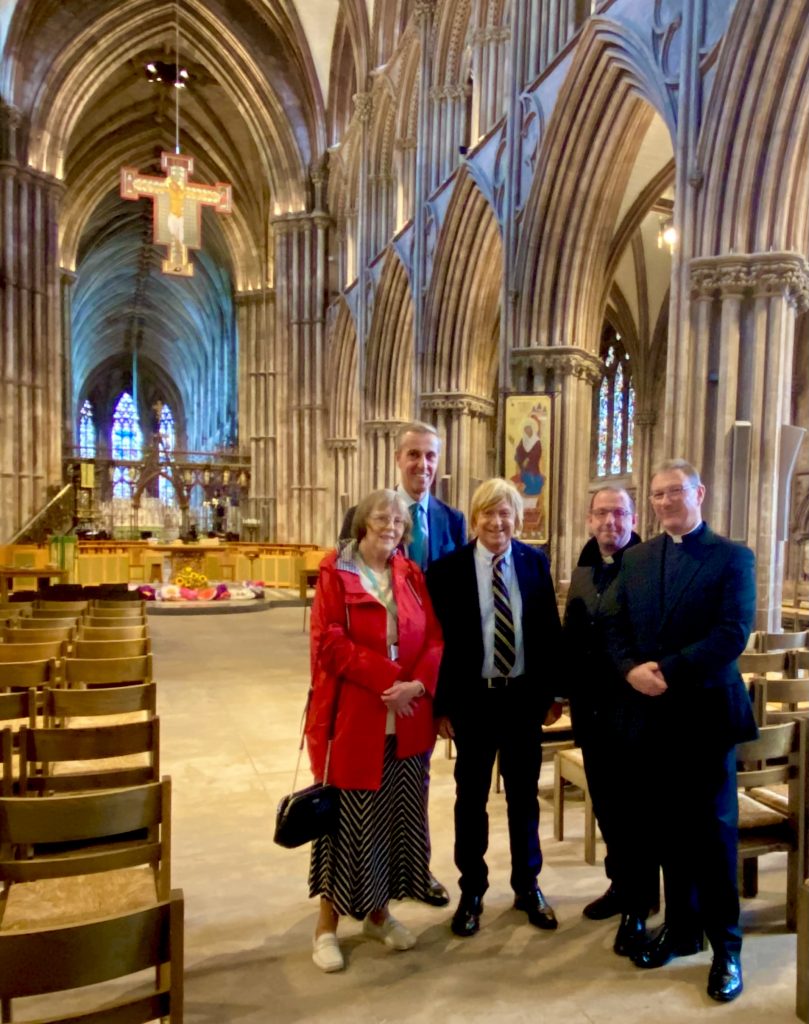 Pat Scaife, one of the Cathedral's stewards and a local historian, guided Andrew and Michael around the Cathedral accompanied by Canons Andrew Stead and Gregory Platten.  "We saw the medieval Library, an early hand-scribed edition of Chaucer's Canterbury Tales, and later had discussions with Simon Warburton and Stephen Packham around the funding of our cathedrals" Andrew Selous added.
Michael Fabricant says "This was a very worthwhile visit and I am really grateful for the Cathedral finding the time to host us in this way.  Our ancient cathedrals are part of the fabric of our life – whether we be Anglican, of another faith, or no religion at all – and it is important that they be maintained for futuire generations.  Lichfield Cathedral was completed around 1280.  I would hope it will still be a part of Lichfield life in another 800 years."
Photo shows l to r:  Pat Scaife, Andrew Selous, Michael Fabricant, Canon Dr Gregory Platten, and Canon Andrew Stead.