On 26th June 2023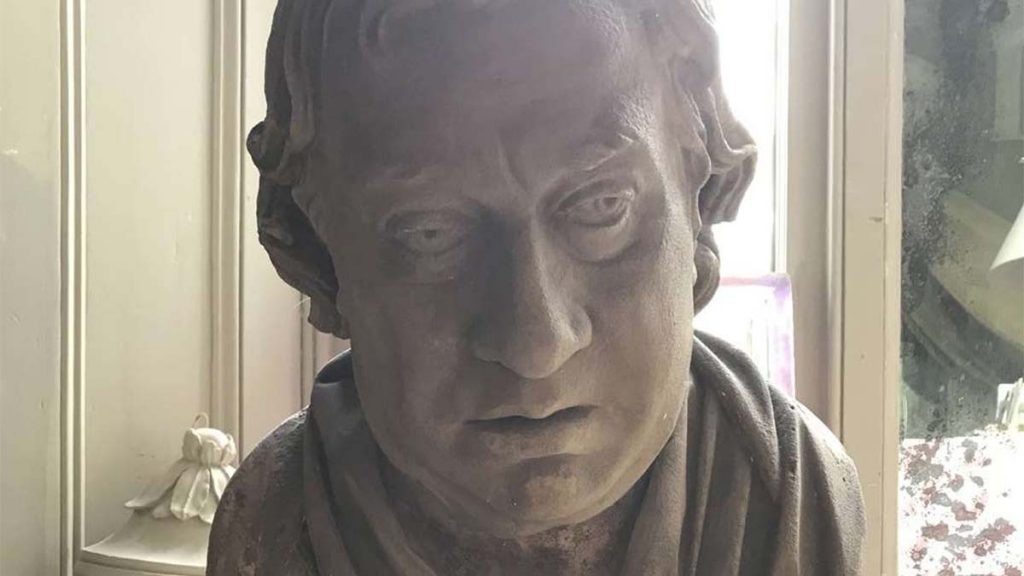 Commenting on plans to restore Johnson's bust to its original position, Michael Fabricant says:  "While I have no authority over local planning issues, I do hope that Lichfield District Council grants planning permission to restore Dr Samuel Johnson's bust to 10 Bird Street Lichfield where it had been since 1809 before being removed in the planning desert of the 1960s. This a very generous bequest from the owner.
"Frankly, it is incredible that the planning barbarians of that time allowed it to be removed in the first place!  These people did so much damage.
"It seems the bust was purchased at auction in 2017, but the current owner came forward to highlight a plan to donate it back – but only if it returned to its original location.  Local historian and tour guide Jono Oates launching a go fund me campaign to restore the bust if planning permission is granted."
You can read more about this project and donate HERE.
Picture shows the architectural plans of where the bust will be fitted.
Since posting this item, Michael was interviewed about this project on 28th June along with Cllr Doug Pullen, the Leader of Lichfield District Council, on BBC Radio WM.  You can listen to it here.