On 4th March 2023
The Erasmus Darwin Academy, visited only a few weeks ago by Prime Minister Rishi Sunak, won the Michael Fabricant – Arthur Price of England Schools Speaking Competition last night (3rd March) as the best team while two joint winners for overall best speaker came from Erasmus Darwin and from the Chase Terrace Academy. Both schools are in Burntwood.  Three other schools participated:  Friary School in Lichfield, John Taylor High School in Barton under Needwood, and Lichfield Cathedral School.
"The competition marked the 30th year since its foundation when I first approached the late John Price to provide cups for the competition; and Arthur Price of England, now under his son Simon Price, have been involved ever since" says Michael Fabricant. "The Motion debated this year was 'That this House believes the British Monarchy should continue to reign'.  Four of the schools argued for the Motion with The Friary School putting up a spirited and well presented argument against the Motion.  The standard of the competition was incredibly high with all the schools putting up a brilliant performance.
"The judges were the Mayor, and Sheriff of Lichfield, Paul Jones President of the Rotary Club St Chad who provide the time keeping, and Simon Price.  They did not base their decision on whether or not teams were for or against the motion, but on the strength of the argument, clarity, time keeping, and overall presentation among other factors.
"I know it was a very close decision and, in the end, the judges could not decide between two of the students for Best Overall Speaker so, for the first time in 30 years, two joint best speaker awards were made to Luke Matheson from Chase Terrace Academy and Holly Davies of the Erasmus Darwin Academy and an extra cup will be made available.
"Each of the two schools will get to keep a cup on display for a year which will be inscribed with the school name while each individual contestant will get to keep a cup permanently with their name also inscribed.  All the competitors were awarded a certificate" Michael adds.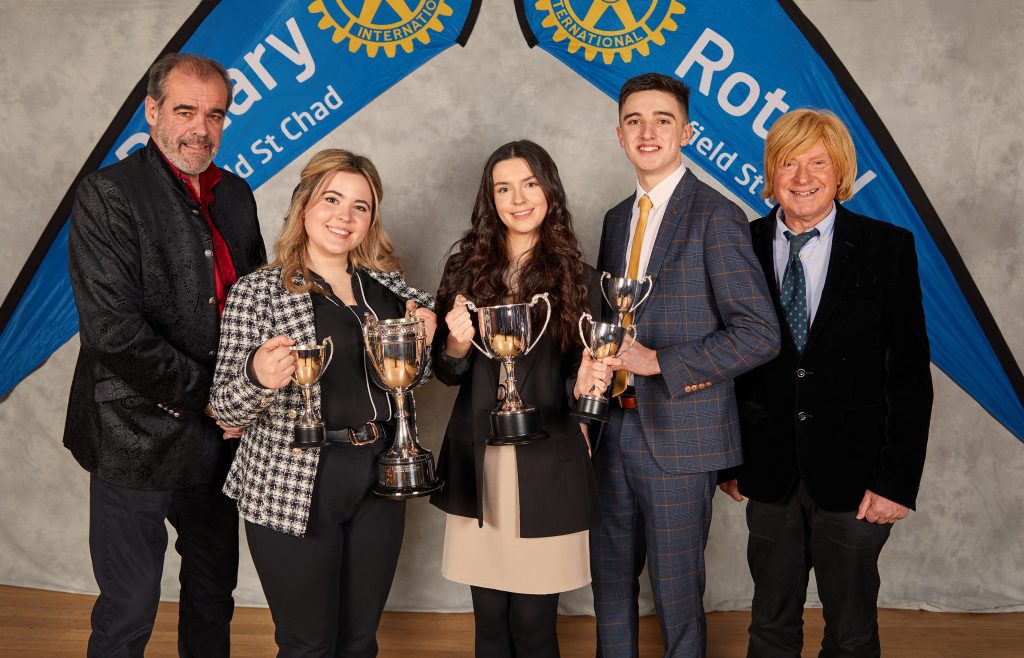 Team Winners, l to r from Erasmus Darwin Academy:
Lauren Black, Holly Davies, and Alfie Lee
with Simon Price on the outer left and Michael Fabricant on the outer right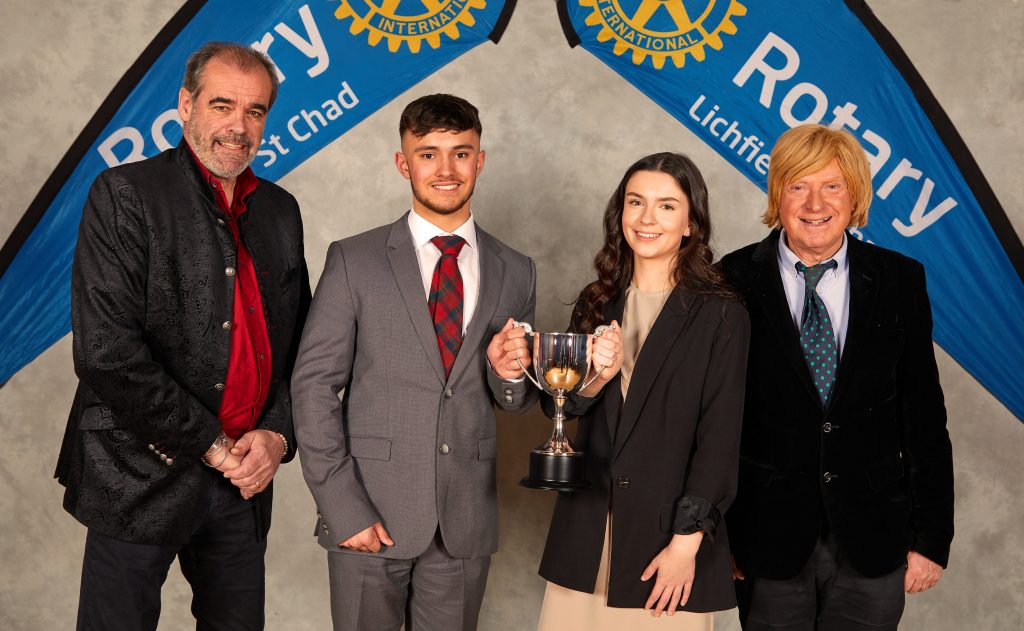 Best Speaker winners, l to r: Luke Matheson and Holly Davies
Photos were provided by Robert Yardley Photography