On 27th February 2023
Members of Parliament from Westminster visited the National Memorial Arboretum near Lichfield on Monday morning (27th February) to investigate the possibility of erecting a memorial to those MPs, Peers, staff, police and others working in Parliament who have lost their lives through war, terrorism, or some other cause.  The delegation included members of the House of Commons Speaker's Memorial Committee and included Amanda Milling MP, Dan Jarvis MP, Richard Foord MP, Ian Paisley, and Michael Fabricant.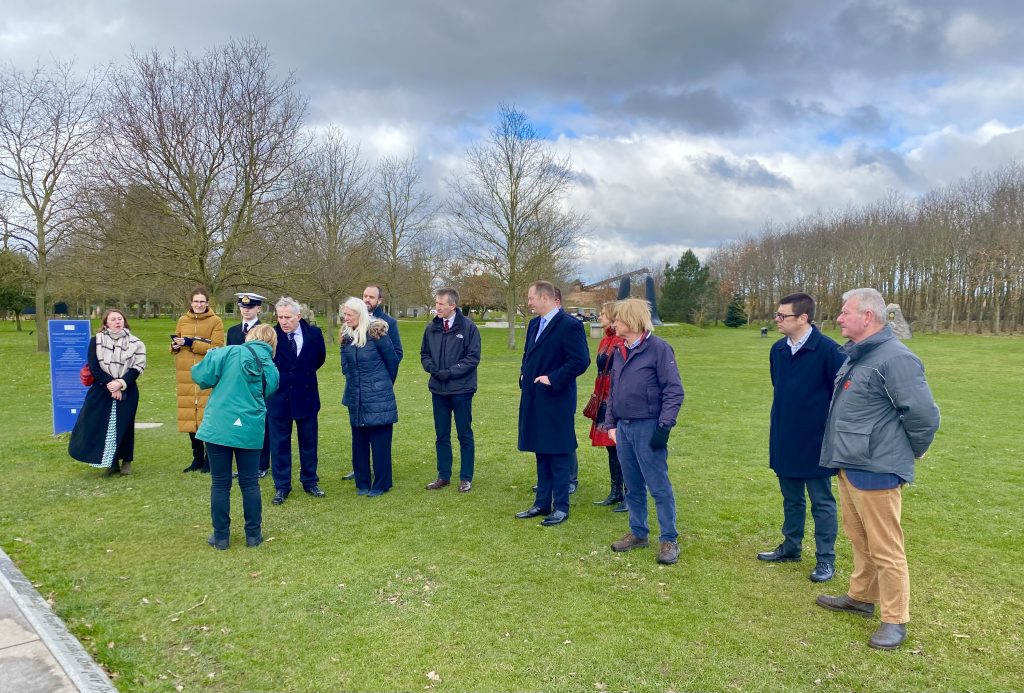 "Before MPs headed down to the House of Commons, the Chief Executive of the National Memorial Arboretum, Philippa Rawlinson, and her team showed my colleagues some of the different memorial types at the NMA.  We visited the National Armed Forces Memorial and attended a moving service in the chapel where there is an act of remembrance 365 days a year at 11am.  This is unique in the United Kingdom" says Michael Fabricant.
"I know that the visiting MPs were hugely impressed with the NMA and I hope that other MPs from the Committee who could not make it on the Monday will find time to visit on some other occasion.  We were hugely grateful to the NMA for sparing us the time to show us around.
"If this Memorial does get the go ahead, I hope it will be an interactive facility including, perhaps, benches to provide visitors somewhere to rest, contemplate, and remind them of the ambiance of the House of Commons" Michael adds.