On 27th January 2023
"Over just six weeks since it started, the Falls Unit of the Staffordshire Fire & Rescue Service have attended over 90 call-outs" says Michael Fabricant on a visit today (27th January) to Lichfield Fire Station.  "This new service provides rescue in faster time than the Ambulance Service can deliver for people who have fallen down, but are not injured. This relieves pressure off both the Ambulance Service and hospitals where it is mandatory that anyone who remains unrescued – even if uninjured – for over eight hours must be admitted to a hospital bed for a full assessment.
"This is a valuable service provided by Lichfield which is a pilot for the rest of the County and having fallen at the Fire Station, on purpose!, I experienced for myself how the latest equipment is used to get people safely back on their feet again."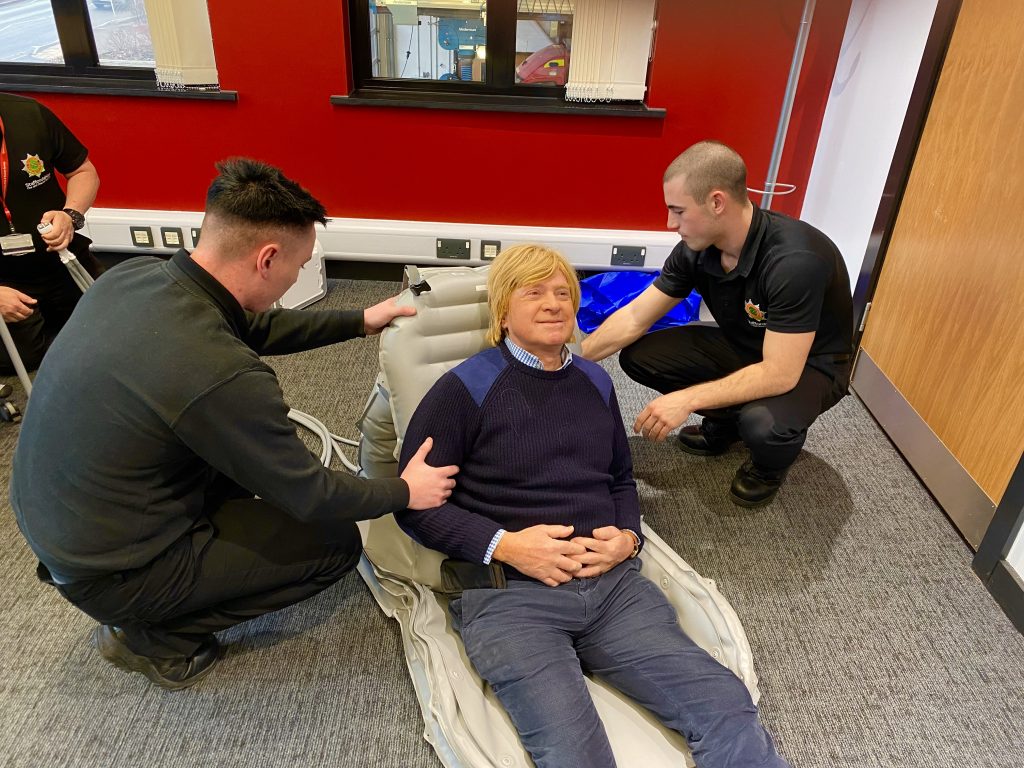 Michael was eased onto a flat air bed which is then pumped up into a chair to get him into a sitting position from where it is then possible to be transferred into a wheelchair or onto a walking frame.
In his meeting with Leigh Richard, Station Manager, Michael also discussed their First Response Wall.
"The Wall already has a defibrillator and emergency telephone.  But both Leigh and I are also keen that a Bleed Unit be added for serious cuts along with a First Aid Pack and possibly an insulin EpiPen.
"The Fire and Rescue Service are part of our community" adds Michael "and a fully equipped First Response Wall, close to the centre of Lichfield City, would be a valuable addition."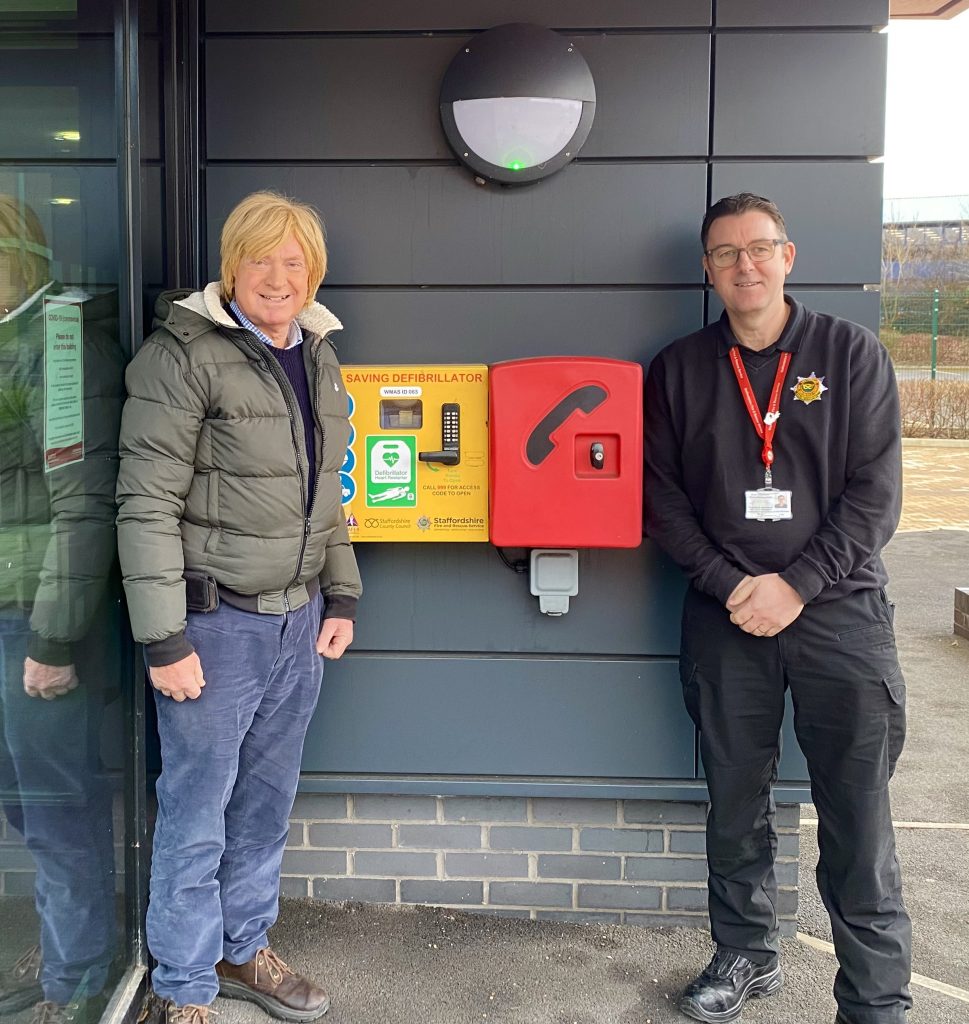 Michael with Leigh Richards by the First Response Wall