On 22nd January 2023
Michael Fabricant opened the second day of the Lichfield Film Festival at the Lichfield Garrick on Saturday 21st January.
"I thanked Caroline Koziol for organising this Festival.  She's playing a major part in Lichfield life" says Michael.  "I told the audience that the Lichfield Garrick are already in talks with the multiscreen operator which will open soon in Lichfield. The City now has the potential to be a cinema hub for the Midlands.  While the multiscreen will generally show blockbusters, The Garrick can be a major centre for more specialised films of high quality.  As someone who had a career in the BBC and the media before I became an MP, I very much welcome this.
"I was hugely impressed with the documentaries shown in the Festival and particularly the one which involved the care of elephants in northern Thailand which involved Lichfield residents.  There was a great animated movie too.  The video and sound quality at The Lichfield Garrick are as good as in any cinema I have been to.
"From having no cinema for many years, we are soon to be blessed with a multitude of screens.  I want to congratulate Cllr Doug Pullen and the Council for making this happen!"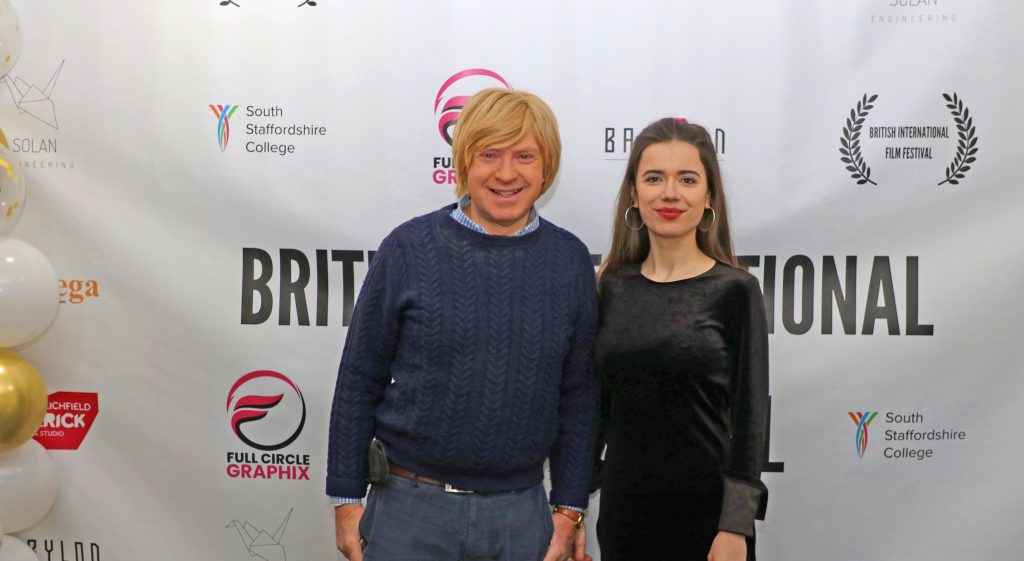 Michael with Caroline Koziol.