On 21st January 2023
Michael Fabricant visited the Chasetown Football Club to meet its Chairman, Steve Jones, and Hospitality Manager, Kathryn Lamb, on Friday (21st January) to discuss the Club's future.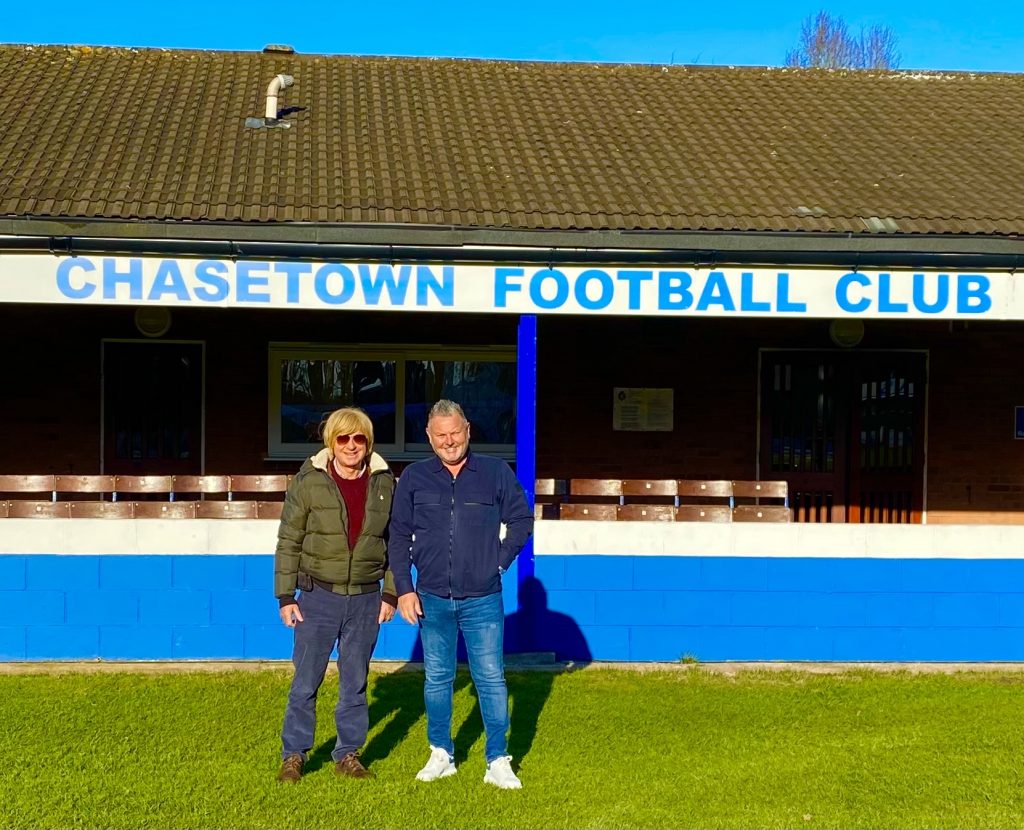 "There are two major projects underway" Michael says. "The £900,000 plan to have an all-weather artificial pitch – most of the funds have already been raised – and an ambitious plan for a major extension which will benefit the whole community.
"I hope Lichfield District Council will use CIL development money to help with the pitch, but I strongly believe that the extension could be funded by a successful Levelling Up Bid.  Kathryn Lamb explained to me how the current facilities are used throughout the week as a community centre for youngsters, oldsters, and those with special needs.  The extension will provide three times the communal space and I believe that this project – along with others in Burntwood – would personify what 'levelling up' is all about.  Moreover, it will be easier to provide data for the bid managers in London to demonstrate how the project will be a net gain to all in the community – not just football supporters.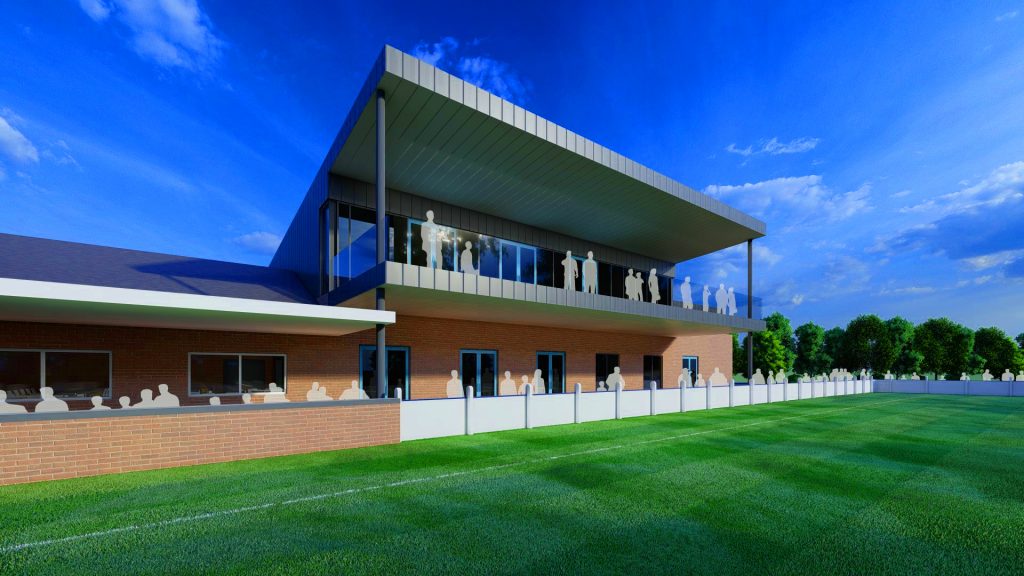 "Although there are pockets of deprivation in Lichfield as there are in every community, Lichfield – as one MP said to me – is seen as a city to which other towns aspire to level up to.
"Given that the Treasury has stated that the  Levelling Up Fund is aimed at 'post-industrial towns, former mining communities, and seaside towns', I think it will be far easier to demonstrate the need for the fund in the ex-mining town Burntwood and how the whole town will benefit by the development of the Chasetown Football Club and similar projects."