On 18th October 2022
Michael Fabricant opened the Canal & River Trust exhibition in the House of Commons last night (17th October) as Chairman of the Waterways All Party Parliamentary Group.
Michael says:  I was pleased to sponsor the Exhibition as the Canal & River Trust, which was formerly 'British Waterways', is now celebrating its 10 years as a charity.  We are all keen that the Government continues to support the Trust so that our 18th century canals and towpaths can be adequately maintained.
"I had the pleasure of introducing Richard Parry, Chief Executive of the Trust, and Philip Dunne, Chair of the Environmental Audit Committee, who addressed attendees in the House of Commons.  Many of us enjoy our canals whether it be boating on them or enjoying watching the wildlife as we walk along their towpaths.  These must continue to be maintained."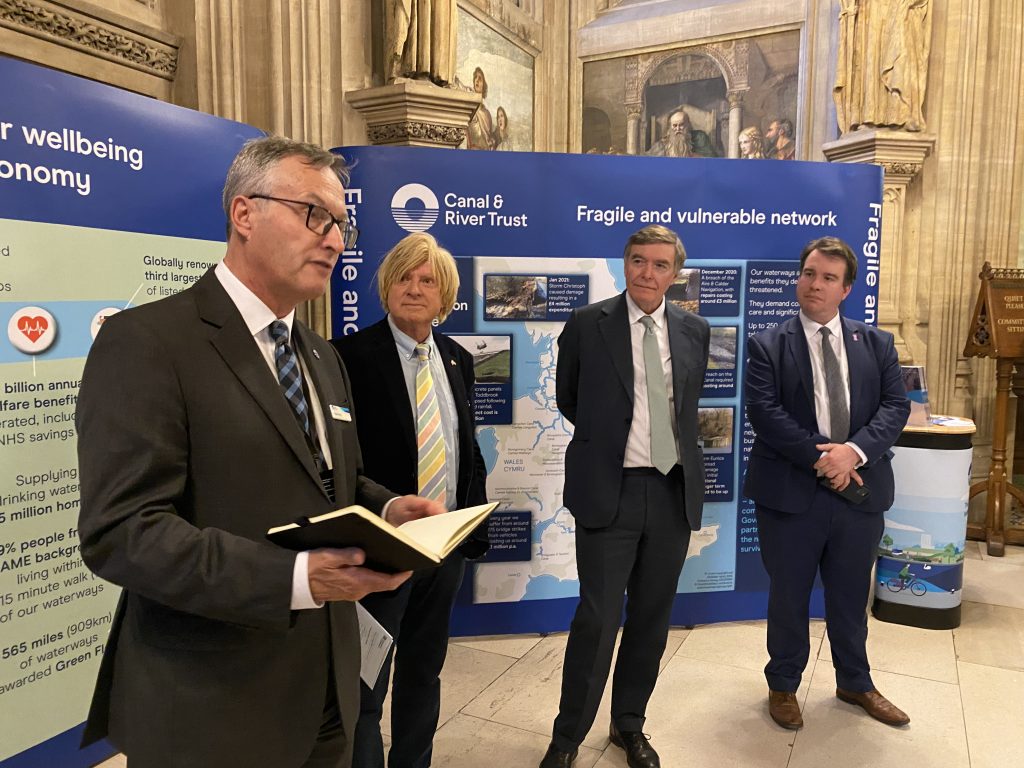 Photo shows (l to r): Richard Parry (CEO Canal & River Trust), Michael Fabricant (Chairman, Waterways APPG), Philip Dunne MP (Chairman, Environmental Audit Committee), and Craig Williams MP (supporter of the Montgomery Canal).