On 26th April 2022
MPs throughout the UK were able to see the best of Staffordshire at a Staffordshire Day Exhibition on 26th April at the House of Commons.
"There were numerous companies from throughout Staffordshire including the Staffordshire Griddle company operating a foundry in Stoke on Trent, a chocolate company from Cannock, and the Staffordshire Wildlife Trust" says Michael Fabricant.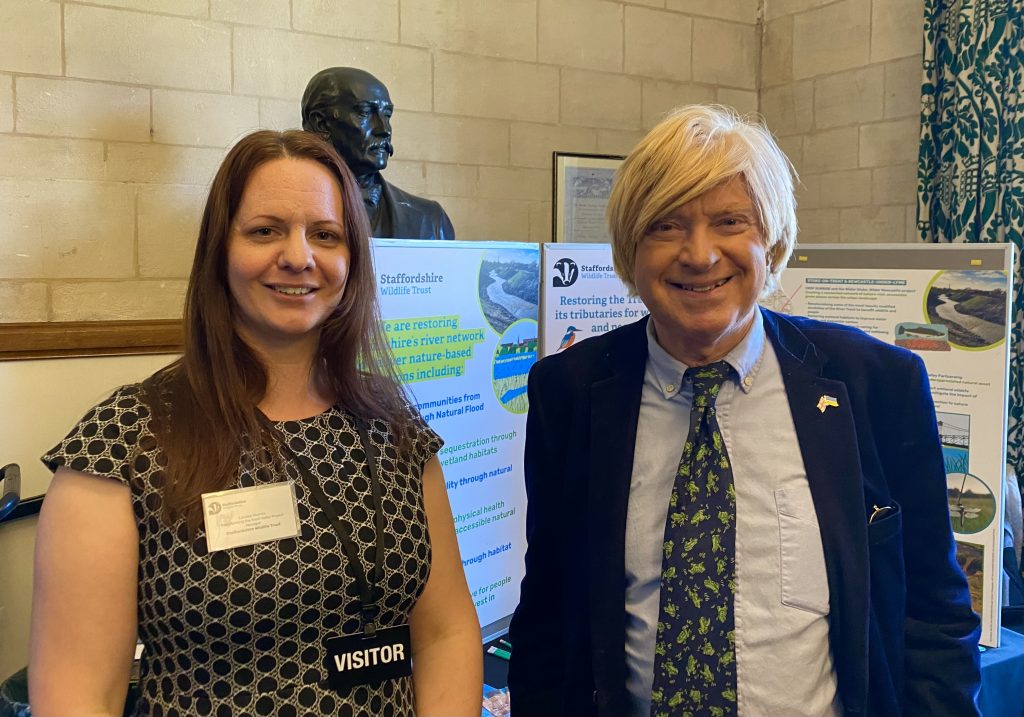 "Being interested in the history of World War 2, I was particularly fascinated to hear from Louise Morris who manages the Transformation of the Trent Valley Project about a plan restoring military pill-boxes and stop-lines which would have held up German invaders for a number of hours until reinforcements could arrive.  One such pill-box is along the River Tame at the National Memorial Arboretum – though that one is being restored by the Arboretum themselves.
"Like Lichfield, Staffordshire is a secret treasure which needs to be widely promoted!" Michael adds.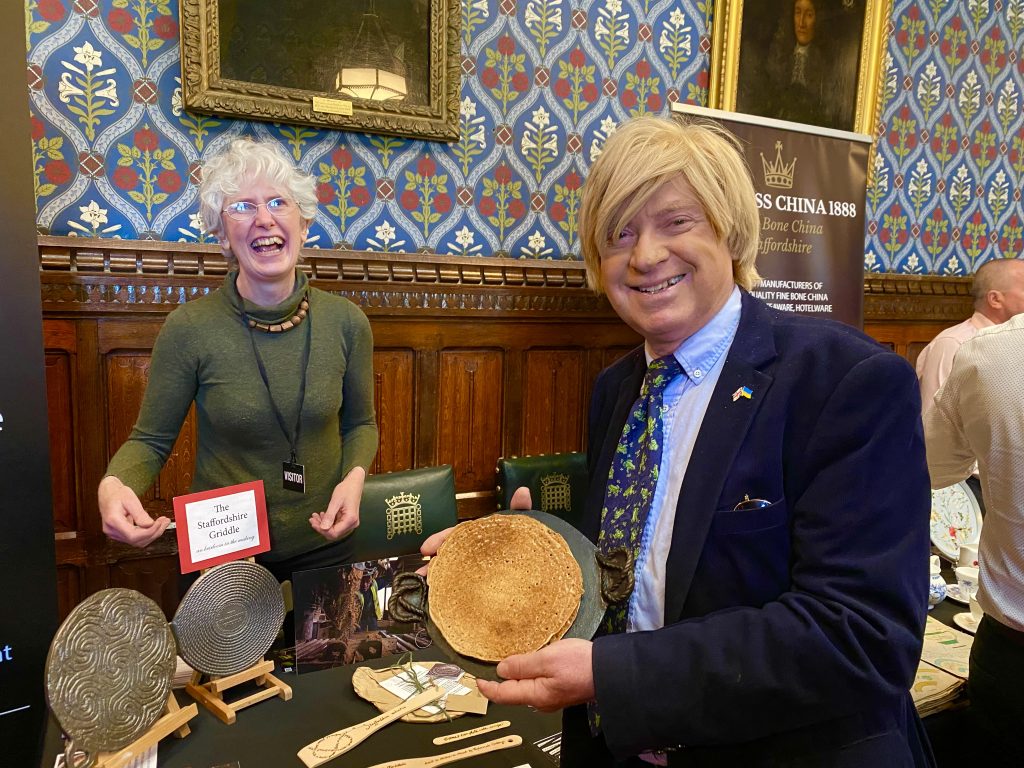 Megan Fitzoliver of The Staffordshire Griddle with Michael