On 25th March 2022
Michael Fabricant today (Friday 25th March) visited Lichfield Fire Station.  "I met Leigh Richards the Station Manager and Dave Steele, the Group Commander.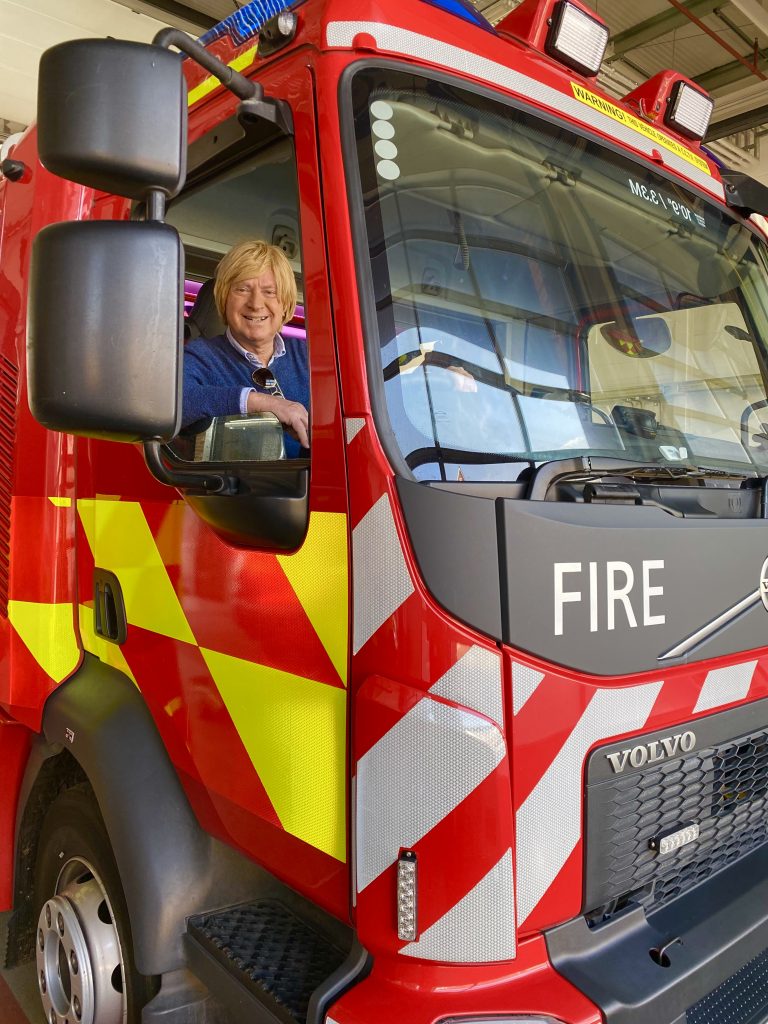 "While I was there, as well as witnessing Hazardous Materials training and seeing the equipment they use, I met Red Watch and discussed the need for On-Call Firefighters which are currently being recruited by the Staffordshire Fire Service.  This is not a volunteer service, it is fully paid for the shifts for which you will be on stand-by.
"If you are over 18 and are fit, Lichfield needs you!
"On-Call Firefighters need to live within about a 5 minute drive from Lichfield fire Station and be ready to respond if the emergency bleeper sounds and you are on shift.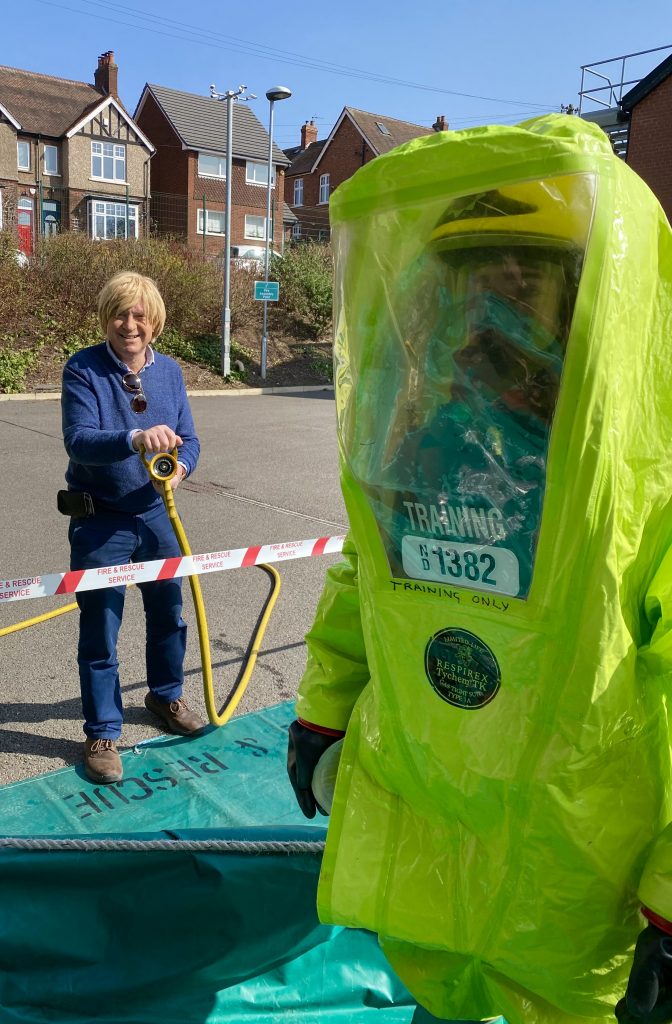 "If you are interested in being trained and being available for on-call shifts, email Darren Thompson by clicking here or call him on 07967 573 573.  He is actively recruiting now.
"You will be doing a very worthwhile job saving lives in our community."
Michael about to hose down Liam in his Hazardous Chemical suit 
Michael (centre) with Red Watch with Liam (out of his HazChem suit) far left, Leigh Richards (Lichfield Fire Station Manager) 3rd from left, and Dave Steele (Group Commander) far right.