On 27th January 2022
Michael Fabricant has raised the growing problem of fly tipping in Staffordshire – and in the West Midlands as a whole – with ministers at the Department of the Environment, Food, and Rural Affairs.
"Despite council tips now being open again, illegal fly tipping is a growing problem in the leafy lanes of Lichfield and the rest of the region" says Michael Fabricant.  "I have raised this issue with DEFRA as fly tipping is not only antisocial, it puts additional strain on the hard work of local farmers and presents a major health hazard. Nationally, figures show that fly tipping incidents in England continue to rise. 39,000 major incidents were recorded this year, an increase of 16% on the previous year. For these large fly-tipping incidents, the cost of clearance to local authorities in England in the last financial year was £11.6 million.
"The NFU is asking for a single reporting mechanism to be developed so that farmers and land managers only have to report a fly-tipping incident once. Currently victims may have to report incidents to multiple authorities, which is time consuming, often confusing, and frustrating. I support this" Michael adds.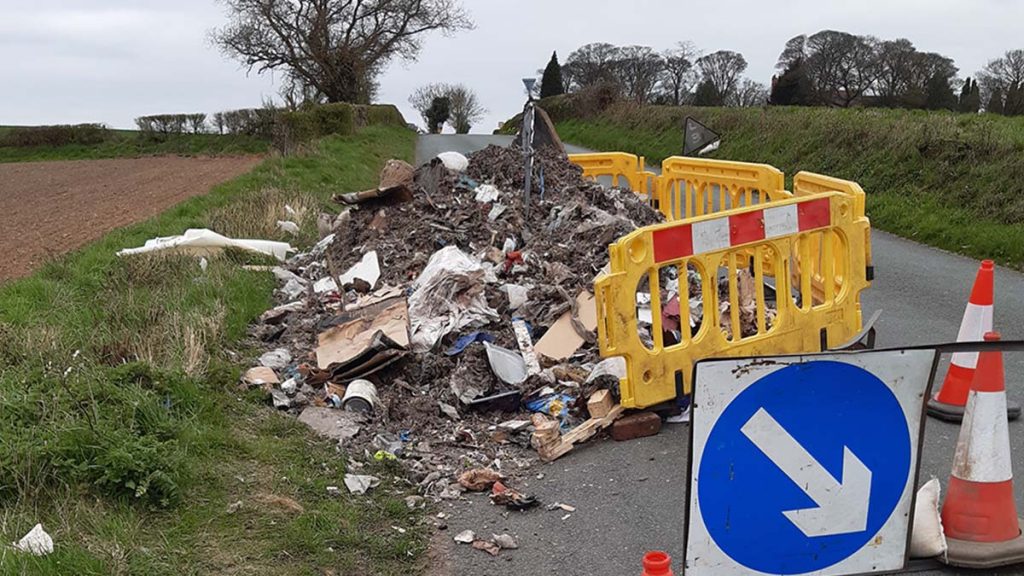 Jeremy Lowe, NFU Staffordshire county adviser, said: "Action is needed to tackle fly-tipping as one of the priority issues for rural communities and we thank Lichfield MP Michael Fabricant for raising it.
"Everyone hugely values the benefits the countryside brings, and none of us want it blighted by huge amounts of rubbish being strewn across fields and on the sides of rural roads.
"Dumped waste is often very costly and time consuming to remove, dangerous to human health and harmful to wildlife and livestock.
"In some cases, fly-tipped rubbish pollutes watercourses and contaminates land.
"The NFU would like to see our politicians, the Environment Agency, police, local authorities, and farmers working together to tackle the problem, with a more consistent approach across the whole country.
"Currently 95% of fines given to offenders caught fly-tipping are lower than the cost of hiring a skip.
"This is a real nonsense and people dumping waste illegally must see the fines as a punishment, so they act as a proper deterrent to anyone tempted to fly-tip rubbish.
"We also need to understand the links to organised crime and commit to levelling up policing for both urban and rural areas to create a safer, cleaner and greener rural Britain."