On 21st November 2021
Michael Fabricant appeared live on BBC Radio 4's Any Questions at St Joseph's College, Stoke on Trent on Friday 19th November.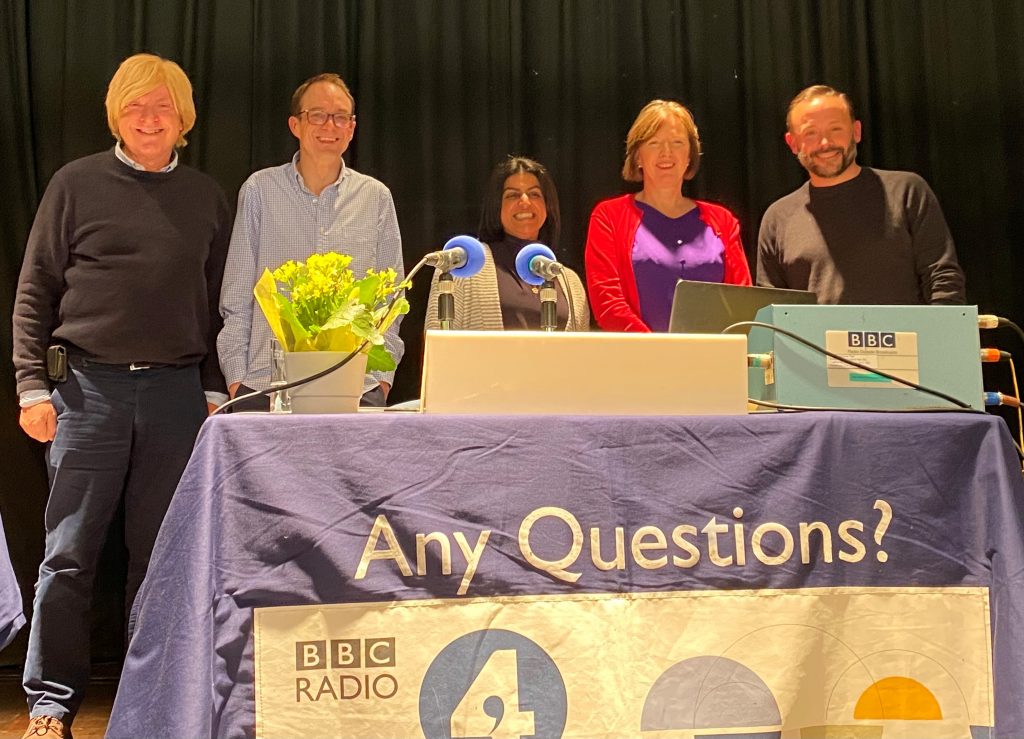 Michael, on left, appeared with Chris Mason (the Chair), Shabana Mahmood MP (Labour), Frances O'Grady (General Secretary of the TUC), and Geoff Norcott (political commentator and comedian).
The programme was broadcast live just after 8pm on Friday with a repeat broadcast at 1.10pm on Saturday.
You can listen to it by clicking here: