On 7th September 2021
In a series of answers to Parliamentary written questions tabled by Michael Fabricant, the Department of Transport has revealed today further uncertainty regarding the route of HS2 north of Birmingham and Lichfield.
Michael asked 'whether an HS2 train service north bound from Birmingham Curzon Street station is contingent on completion of the HS2 line all the way to Manchester and what assessment he has made of the viability of HS2 Phase 2b (which takes the line from Crewe to Manchester) since it was given a red "unachievable" rating by the Government's own Infrastructure Projects Authority'.
Answering, Andrew Stephenson the minister at the Department for Transport with direct responsibility for HS2 said: "No decisions have yet been taken on the train services that will operate after HS2 services start running. These decisions will be taken nearer the time, drawing on advice from West Coast Partnership Development and Network Rail, and will be subject to public consultation.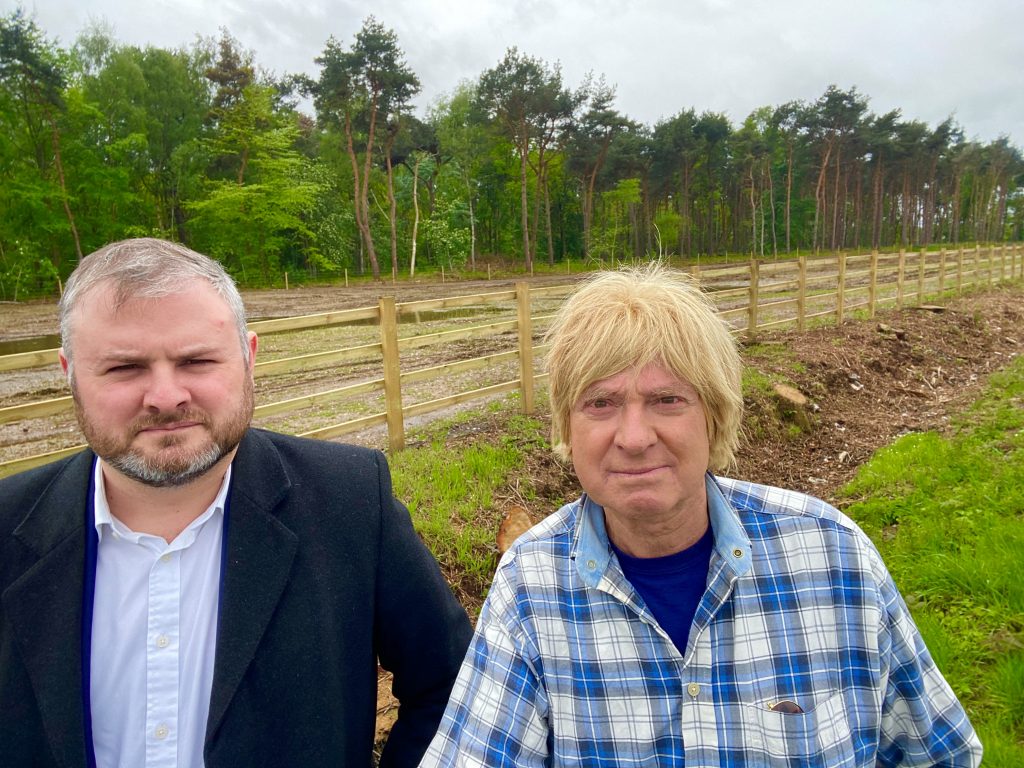 "HS2 Phase 2b is at a much earlier stage of development than other phases of the HS2 project, with baseline cost and schedule information still being finalised. It is also being looked at as part of the Integrated Rail Plan, which will soon outline exactly how major rail projects, including HS2 phase 2b and other transformational projects such as Northern Powerhouse Rail, will work together to deliver the reliable train services that passengers across the North and Midlands need and deserve. This will provide further certainty on issues like phasing on HS2 Phase 2b, which, together with approvals on baseline cost and schedule information, will allow the project to proceed to its next stage and in turn improve delivery confidence."
Commenting on this, Michael now says:  "These answers which have just been published reveal further uncertainty over the future of the line.  Government sources had previously said that no HS2 services will run northwards from the Birmingham spur until the line to Manchester is completed.  These answers point to HS2 terminating at Crewe and then continuing on the regular West Coast Mainline northwards.  If that is case, will this mean no HS2 services will run north from Birmingham?  As has been widely reported, it is doubtful whether the eastern leg of HS2 to Leeds will be completed."
Photo shows Michael Fabricant with Andrew Stephenson MP when he visited the Lichfield area to inspect damage to ancient woodlands caused by HS2 works back in May this year.