On 15th July 2021
Michael met senior management of The Canal & River Trust (formerly 'British Waterways') to discuss the impact of HS2 on Fradley Junction on Thursday 15th July.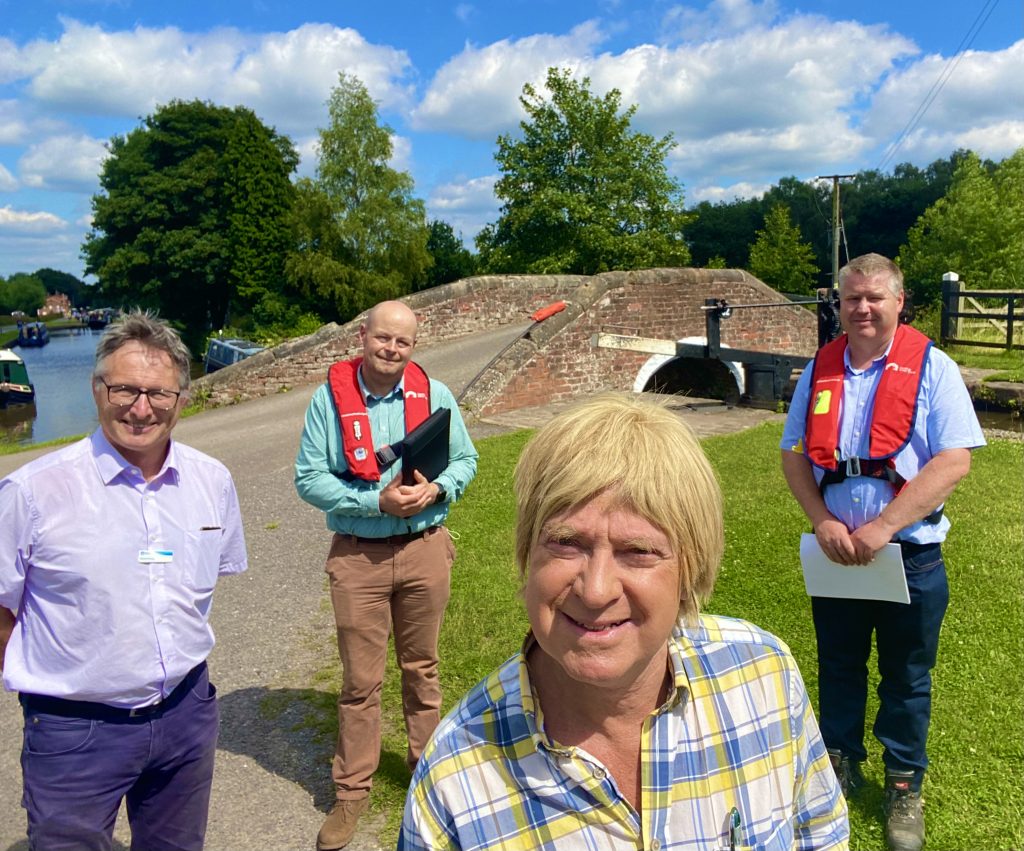 Photo shows (l to r) Richard Parry (Chief Executive of the Canal & River Trust), Richard Preston, Michael Fabricant, and John Harris
"The canals at Fradley Junction are the third most popular waterways in the whole country because of the position of the junction, confluence of two canals, and its stunning beauty" says Michael Fabricant.  "It is imperative that following the destruction of ancient woodlands by HS2 at Wood End Lane, HS2 mitigate further damage to be done when the railway crosses the canal.
"I met Richard Parry, the Chief Executive of the Trust, John Harris who is the HS2 Lead at the Trust, and Richard Preston, Partnerships Manager.  I expressed my concern at the proposed white concrete bridge that will cross the Trent & Mersey Canal just beyond Fradley Junction.  Although there is no chance of now re-siting the bridge unless the Government cancels the whole project which is unlikely, there are ways of reducing the visual impact of the bridge which I shall be discussing with the Canal & River Trust and the Managing Director of HS2 Limited.  It is very important that HS2 does not spoil the environment surrounding the five locks at Fradley Junction and I shall be in negotiations with HS2 regarding this.
"I was also very pleased to use the opportunity to meet some of the volunteers from the Trust who man the attractive visitors centre at Fradley Junction and those who operate the lock gates for narrow boaters using the waterway."