On 1st July 2021
Michael Fabricant celebrated the completion of the main building works of a new Midland Heart retirement living scheme in Lichfield, at a topping out ceremony.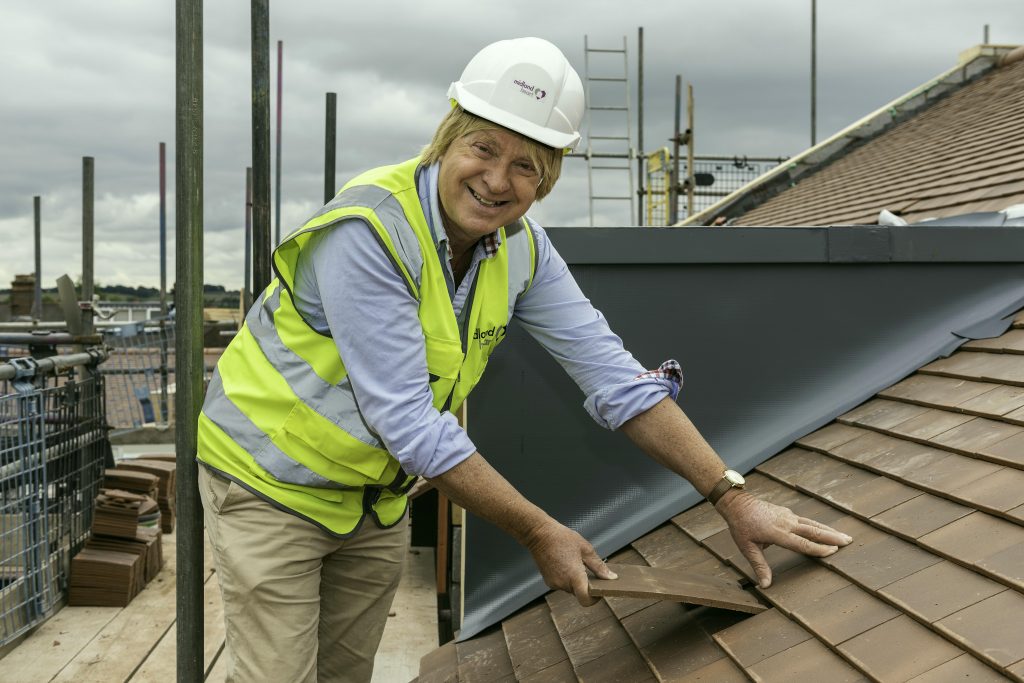 Accompanied by representatives of Midland Heart and their contractor Novus Property Solutions, Michael helped to lay the final roof tile of the multi-million pound development on the corner of Rotten Row and Deans Croft which will be known as Bluebell Court.
Built on the site of a former young person's hostel, Lichfield Foyer, and an adjacent block of flats, the over-55s scheme brings 20 one bedroom and nine two bedroom apartments to the area for affordable rent.
Michael says: "This new building will be an attractive hub for Lichfield residents.  Apartments of this kind provide a valuable home for those in middle and older age groups and being close to the very centre of the City and its shopping will mean that residents will be able to engage with City life and not be isolated.  I was delighted to be asked to fix the final tile to this outstanding multi million pounds development.  The scheme is due to open in September 2021."
Chris Miller, Director of Development at Midland Heart, said: "This landmark development will see us expand the provision of high quality, affordable services for over-55s in the area. We've worked in close partnership with many agencies, including Novus and Lichfield District Council, to bring our plans to fruition and are looking forward to welcoming our first residents in the coming months."
Lee Hartley, Chief Operating Officer at Novus commented: "It has been a pleasure to deliver this project for our long-standing client Midland Heart. Our expertise in the retirement and healthcare sectors has enabled us to work hand-in-hand with Midland Heart to ensure future residents will enjoy a first-class facility that will enhance their lives and provide benefit to the local community."