On 27th June 2021
Michael Fabricant opened Espace's new offices in Burntwood on Friday 25th June which was also Employee Ownership Day.  (Espace had previously been is smaller offices in Lichfield.)
Their managing director, Tony Shally says:  "Espace is an employee-owned freight and logistics company.  Our phenomenal growth is down to the amazing efforts of the business' employee owners.
"When I transferred ownership of my business to my staff in 2017, our turnover was £5 million. This year we are on target to smash the £10 million barrier. Putting your staff first is a smart move for any business, but so few actually do this.
"100% of the shares of Espace were transferred into An Employee Ownership Trust, with the 36 staff members as sole beneficiaries. An announcement was made at the new office opening that each employee would receive 15% of their gross salary as the employee ownership annual bonus."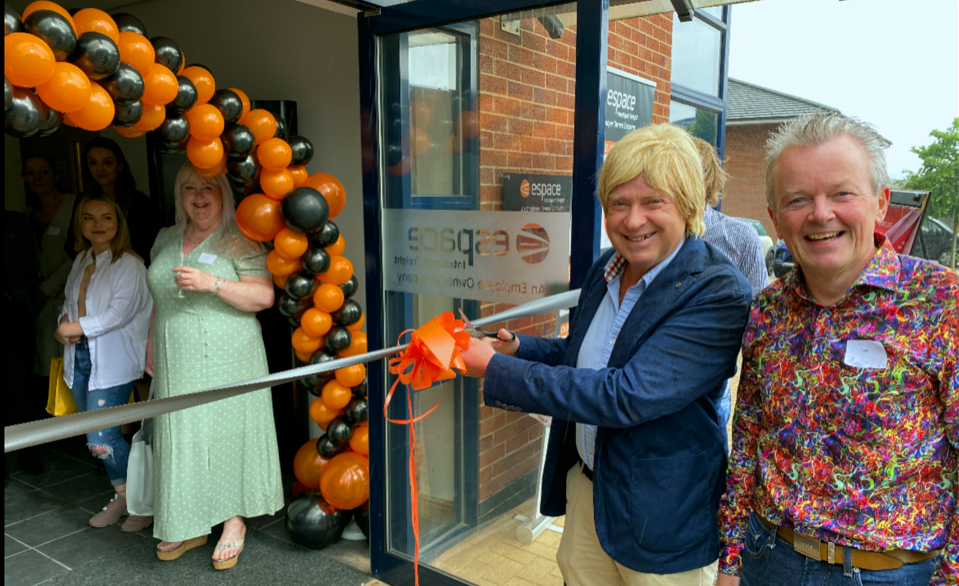 Michael Fabricant says:  "Having chatted to some of Espace's staff, it became clear to me that they really do have the motivation of business owners. It was great to see this local business doing so well and sharing the profits of their success with their employees.  Since becoming employee owned in 2017, Espace Europe has doubled its turnover, profit and staff numbers.
"Like the John Lewis Partnership, Espace is one of 730 employee-owned businesses in the UK and is the only freight and logistics one.  Tony has become a terrific advocate for employee ownership and I am proud to have them in Burntwood and my Lichfield constituency" Michael adds.
Tony commented:  "Employee ownership is a great alternative to a trade sale for an exiting M.D. It has let me reward my staff for their loyalty to my business now in its 22nd year."