On 26th February 2021
Michael Fabricant says:  "A few weeks' back I got my first COVID jab in Lichfield's 13th century vaccination centre. The Cathedral!
"As the Queen has said: Get vaccinated – if not for your own protection, for the protection of others.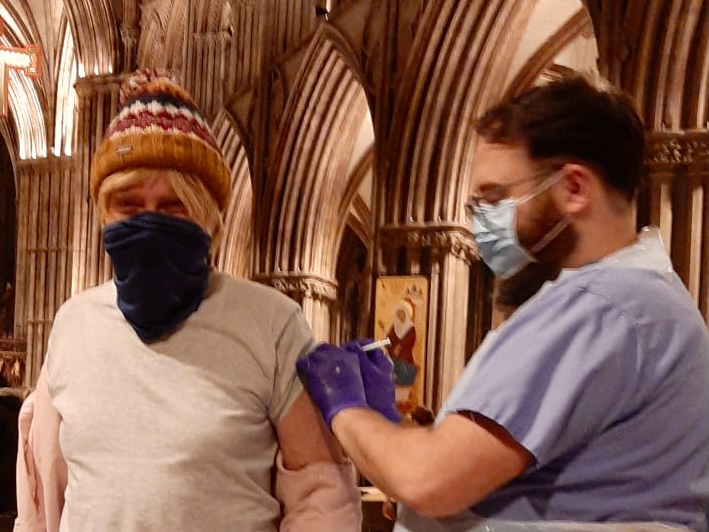 "Only by doing this can we eradicate COVID and the risk of it producing variants.
"We succeeded only a few years' back with smallpox which was present in Britain and was a killer. Now, the disease has been eradicated worldwide through vaccination.  But this needs everyone or nearly everyone to be vaccinated.
"Around 18 million people have been given a jab since so far in the UK.  Everyone with serious underlying health conditions and unpaid carers along with all adults aged 50, or over, will be offered the vaccination by the 15th April.
"And Boris Johnson has said that every single adult in the UK will be offered their first dose of a coronavirus vaccine by the end of July.
"This is a fantastic achievement and I applaud the doctors, nurses, and volunteers who have all worked so hard to achieve this along with those who planned the vaccine purchase all those months ago.  Britain along with Israel leads the world in this"  Michael adds.
Photo shows Michael being vaccinated in Lichfield Cathedral.