On 31st October 2020
In torrential rain, Michael Fabricant joined Stop HS2 protestors in a walk from Fradley Junction to Ancient Woodlands in Fradley being destroyed by HS2 this morning (Saturday 31st October).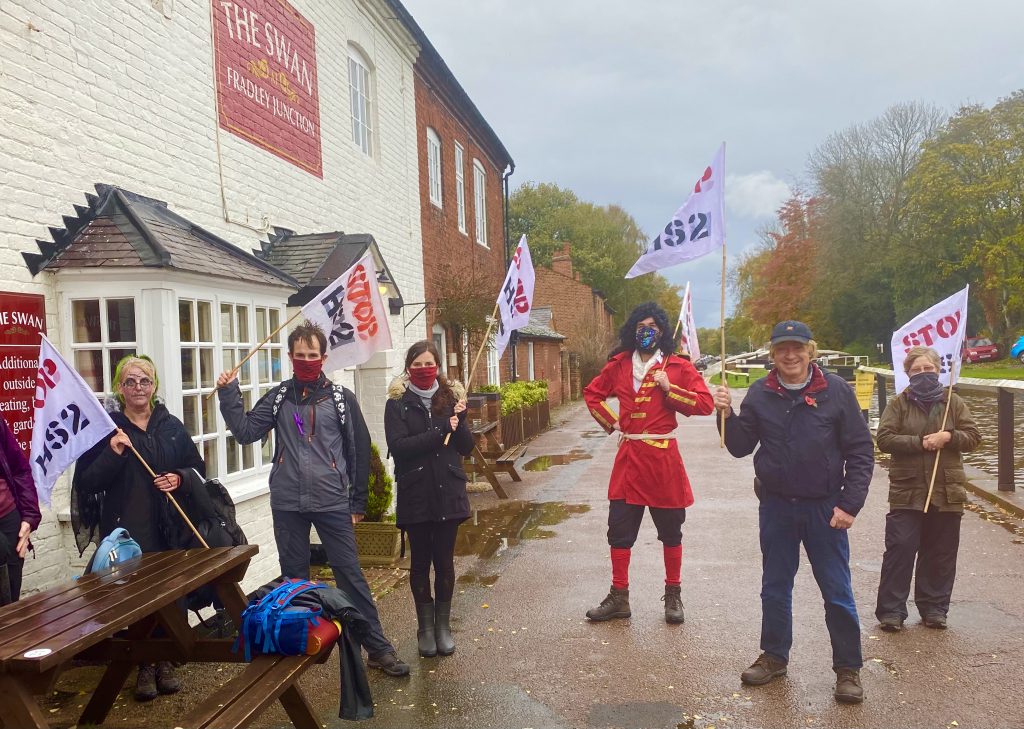 "I wanted to show solidarity today with the many people who care passionately about our Ancient Woodlands being forever destroyed by HS2" says Michael.  "Over a hundred woodlands aged 400 years or older have been identified by the Woodland Trust facing destruction by HS2 – a line which might not even now be needed with the growing number of former commuters who will now work from home using video meetings programs.
"We walked from Fradley Junction to beautiful woodlands along the canal to witness for ourselves the destruction being wrought by HS2 and their construction teams.  More than 40 hectares of rare ancient woodland will be destroyed by HS2 in England and it cannot be replaced by new growth.  It takes 400 years to develop the soil environment of ancient woodland and is irreplaceable.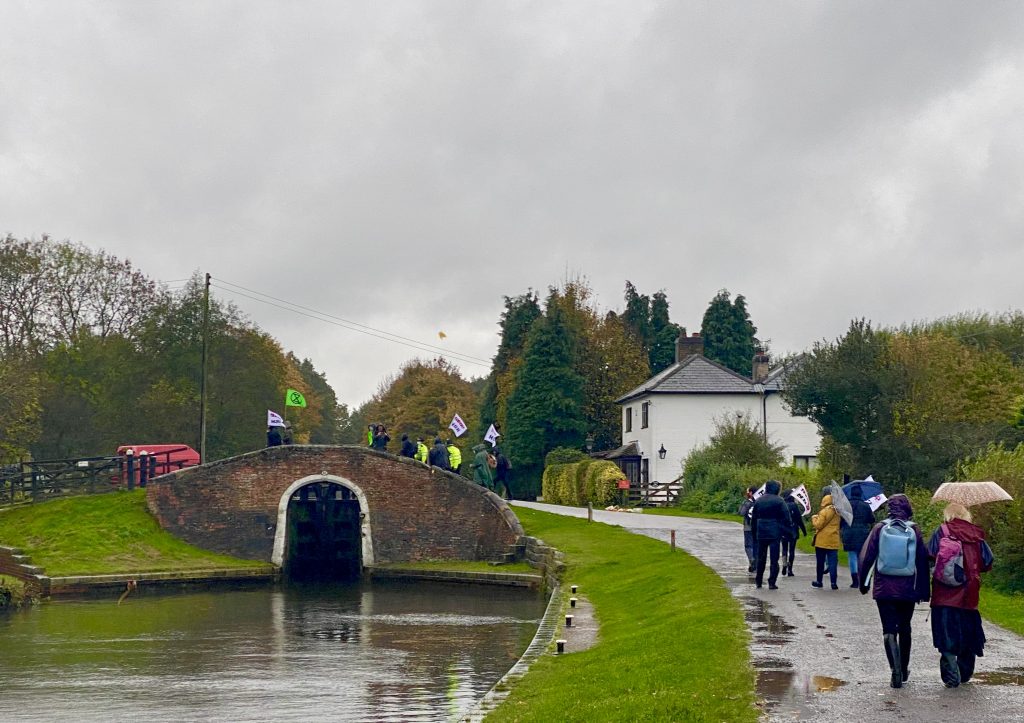 Luci Ryan, ecologist at the Woodland Trust says:   "In Phase 1 alone, some 98 beautiful, rare, irreplaceable ancient woods will be destroyed or damaged by this scheme.  That's 98 habitats and ecosystems that support a whole host of mammals, birds, invertebrates, fungi and plants.
"And once that ancient woodland is gone, it's gone forever so while planting new trees is all well and good, it's no substitute for what will be lost. Their plans – which let's not forget are a condition of the scheme, not being delivered out of the goodness of their hearts – fall woefully short of replacing what will be lost on something being touted as a green infrastructure project.
"None of this new planting will replace the 30ha of ancient woodland destroyed on phase 1, and the £2m they are making available on phase 2a as part of the Woodland Fund will not replace the 10.2ha of ancient woodland they are destroying there.  This is like smashing a Ming vase and replacing it with bargain basement crockery."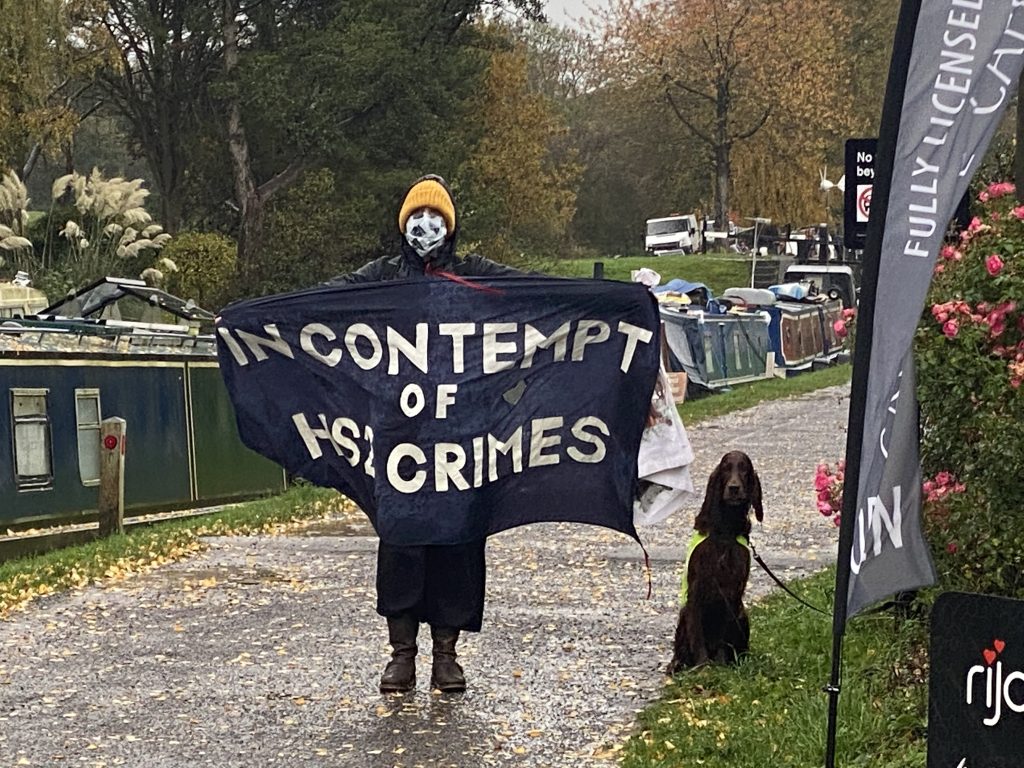 Phase 1 of HS2 is from London to Birmingham and Armitage.  Phase 2a is from Armitage to Crewe.
Michael adds "The demonstration was well organised and the Staffordshire Police escorted us to ensure our safety including the crossing of busy roads.  I hope that in the end Parliament and the Government will see sense regarding this costly and destructive venture."
Michael was accompanied on the walk by Lichfield District Councillors Richard Cox and Tom Marshall who both represent Armitage in Staffordshire.