On 5th September 2020
Michael Fabricant planted a flowering cherry tree at Goose Green in Yoxall yesterday (Friday 4th September) to mark the next stage of the green's development.
Michael explains "Goose Green is a 2 acre site that was acquired by Yoxall Parish Council as an amenity that everyone can enjoy.  It includes footpaths, trees, ponds, and picnic benches which can be used by the disabled with wheelchairs.
"Many of the trees were donated by the Woodland Trust and funding has also been obtained from the National Forest, East Staffordshire Borough Council, Tesco supermarkets, and from local donations.
"The next stage of the project is to include a Woodland School area for use by all the youth groups in Yoxall as well as the local school: St Peter's Church of England Primary School.  The pond will also be restored and a wild flower area added along with edible hedging and a community orchard to encourage wildlife and biodiversity.
"This is a marvellous and a beautiful project and I was proud to be asked to plant the cherry tree not only as the MP for Yoxall, but also in my capacity as Deputy Chairman of the Parliamentary Group for Woods and Trees.  I also enjoy a close working relationship with the Woodland Trust.
"My congratulations go to Yoxall Parish Council and especially Diana Muir who leads the exciting project."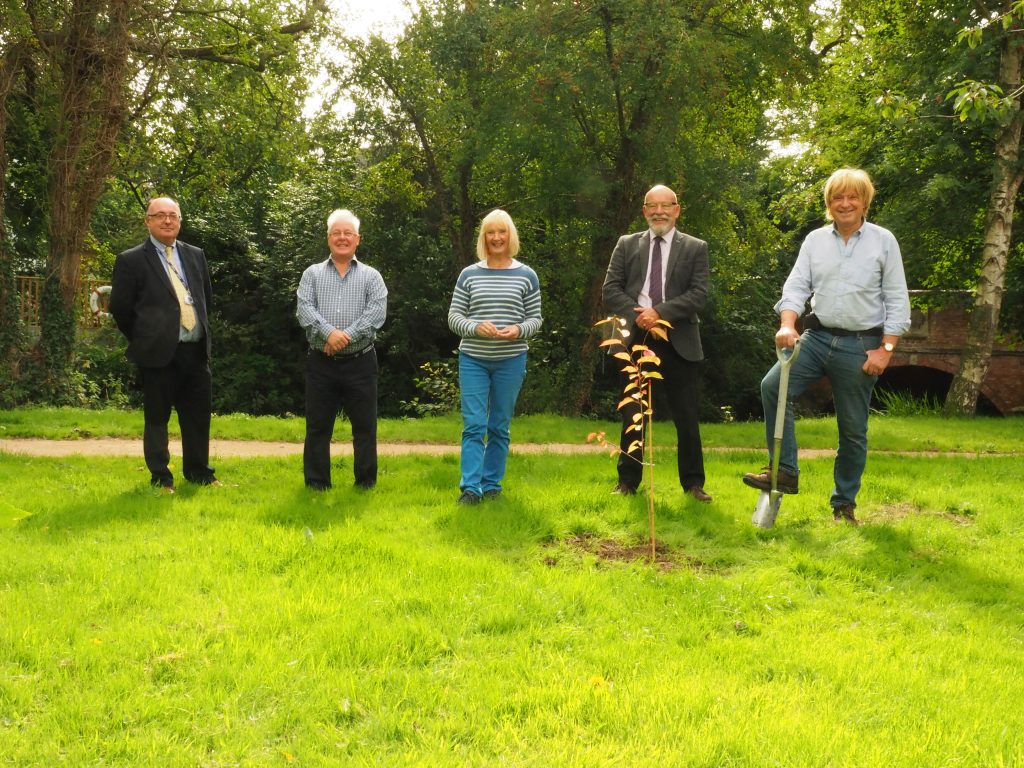 Photo shows (l to r):  Stuart Draper, head teacher at St Peter's School, Yoxall; Cllr Phil Hughes, chairman Yoxall Parish Council; Diana Muir; Cllr Bernard Peters, East Staffordshire Borough Council Deputy Leader; and Michael Fabricant along with spade.