On 5th February 2020
Michael Fabricant met the Chief Cashier of the Bank of England, Sarah John, and learned about the new £20 plastic note which will start to replace the old paper notes from Thursday 20th February onwards.
Sarah is the 33rd Chief Cashier of the Bank of England since its formation in 1694.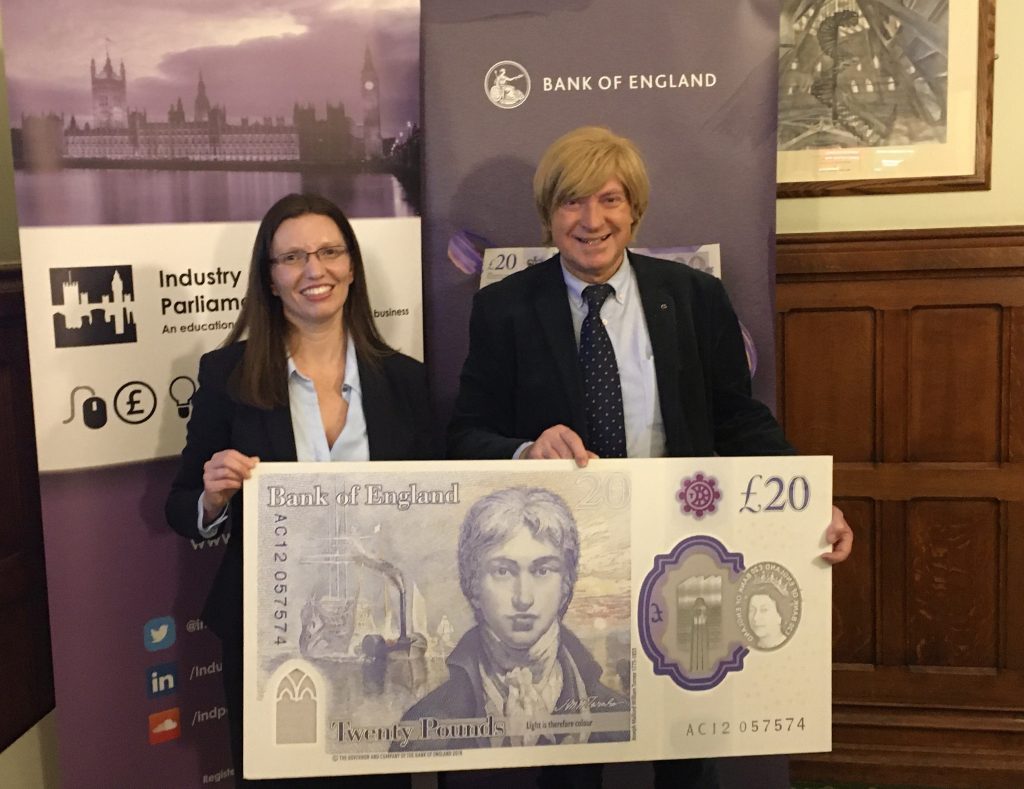 "Sarah's signature appears on all new bank notes and I was pleased to meet such a celebrity" says Michael.  "So I didn't have to ask for her autograph.
"The new notes will be smaller than the paper notes, but will be slightly larger than the plastic £10 note.  It will feature the artist William Turner, his famous painting 'The Fighting Temeraire', his self-portrait, and other references to his career.
"Importantly, local traders should be aware of the security features on this new note.  There is a hologram and secure see-through windows"
"I am particularly keen to see these new notes in circulation as I campaigned for the UK introduce plastic notes 25 years ago after first seeing plastic notes in Australia.  These notes last longer than paper money and get damaged less easily.  They are manufactured and printed by two companies based in England."
Michael adds "And before anyone asks, they weren't handing out free samples!"