On 4th February 2020

The Telegraph
February 4th, 2020
Today, Julian Braithwaite created a little piece of history.  He delivered the United Kingdom's first statement to the World Trade Organisation.  We had been hugely influential in the WTO's predecessor, GATT, but have since been muzzled by our membership of the EU.
Today, Mr Braithwaite was able to speak for Britain.
In our negotiations with the EU, the Prime Minister has made it very clear that the United Kingdom must be free to diverge from EU directives and standards.  This Brexit must mean Brexit – not some half way house.  We may even have to trade on WTO terms.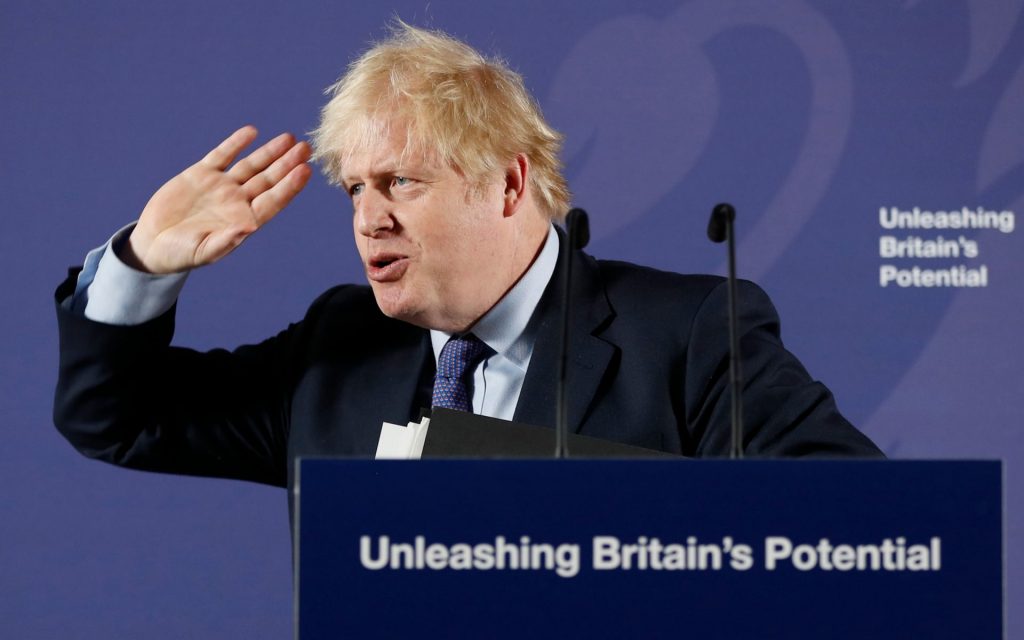 But as commentators like to point out, this could lead to a loss in our 'frictionless' trade with the EU when the transition period ends on December 31st.  This is wrong.
Boris is keen that tariffs between the EU and the UK remain at zero and he stands a good chance of winning this.  It would hardly be in the EU's interests to initiate a trade war.
In 2018, the EU exported £265billion of goods to us while the UK exported just £170.7billion of goods to the EU.  And companies like Nissan can be assured that the trade deficit with the EU in "road vehicles" (cars and trucks) is even more acute.  The EU sold us £28.2billion while we sold the EU £18.3billion.
The British consumers' "lack of patriotism" has led to a welter of BMWs, Mercedes, Audis, and Volkswagens on our roads. The United Kingdom is the world's biggest export market for German manufactured cars.
So Boris enjoys huge leverage in his tariff negotiations.
But what of other forms of friction?  The spectre of lorries queued up on the Dover road is just that.  A phantom.
A senior official of HMRC told me that he feels like kicking the tv in every time he hears ill-informed journalists commenting on what the loss of frictionless trade might mean.
He was clear:  the only cause for queues of lorries will be if there is another strike in Calais; la grève currently being France's most popular pastime.
Both the Calais port authority and its counterpart in Dover have gone out of their way to assure exporters that there will be no hold ups in either port.
In practice, delays at border crossings in the UK and western Europe for non-EU imports are minimal.
In the UK, around 94% of incoming goods are cleared in 5 seconds and it is similar on the continent.  The process simply involves reading a bar code. Regular suppliers to the UK such as car component manufacturers from outside the EU fall into this category.  And manufacturers like Nissan and Toyota know this.
Of the remaining 6%, which tend to be less regular exporters to the UK, 96% is cleared within 2 hours.  So the supply chain need not be stressed at all.
The maths is clear:  99.76% of all goods entering the UK from outside the EU enter within 2 hours with most entering virtually instantaneously.
This is frictionless trade for all intents and purposes.
Of course, there are DEFRA and other checks for illegal imports of foodstuffs, illegal immigrants, and ivory etc.  But these are intelligence lead and apply equally to both EU and non-EU containers.
Boris is right to say we must have the freedom to diverge from EU standards and do not wish to be constrained by the Single Market or Customs Union. We must be sovereign over our coastal waters and borders.  His prime objective in this transition period must be:  the maintenance of zero or near-zero customs duties.