On 3rd February 2020
Michael Fabricant has praised the work of local artist and metal worker Keith Ashby.
Using photographs, he has sculpted a bust of Michael using cutlery including knives, forks, and spoons as well as a whisk, collander, and a cheese grater.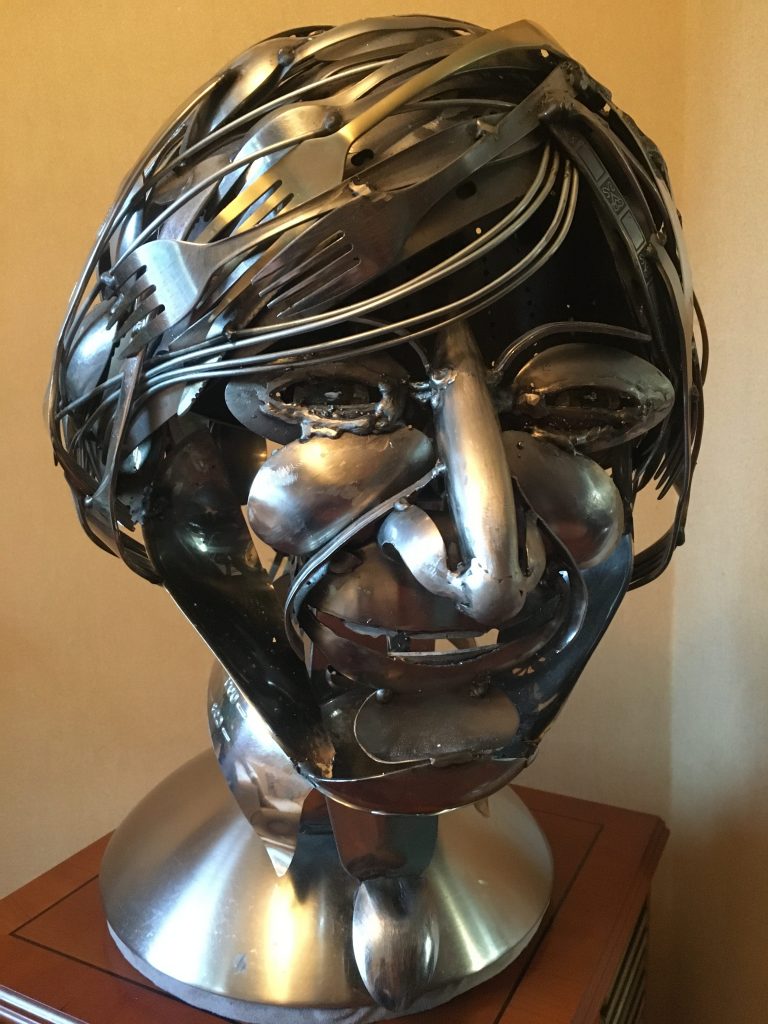 Michael says "This is the most original work of art I have seen for a long time! I understand that local cutlers Arthur Price were supplied some of the forks, spoons and knives while friends provided other materials.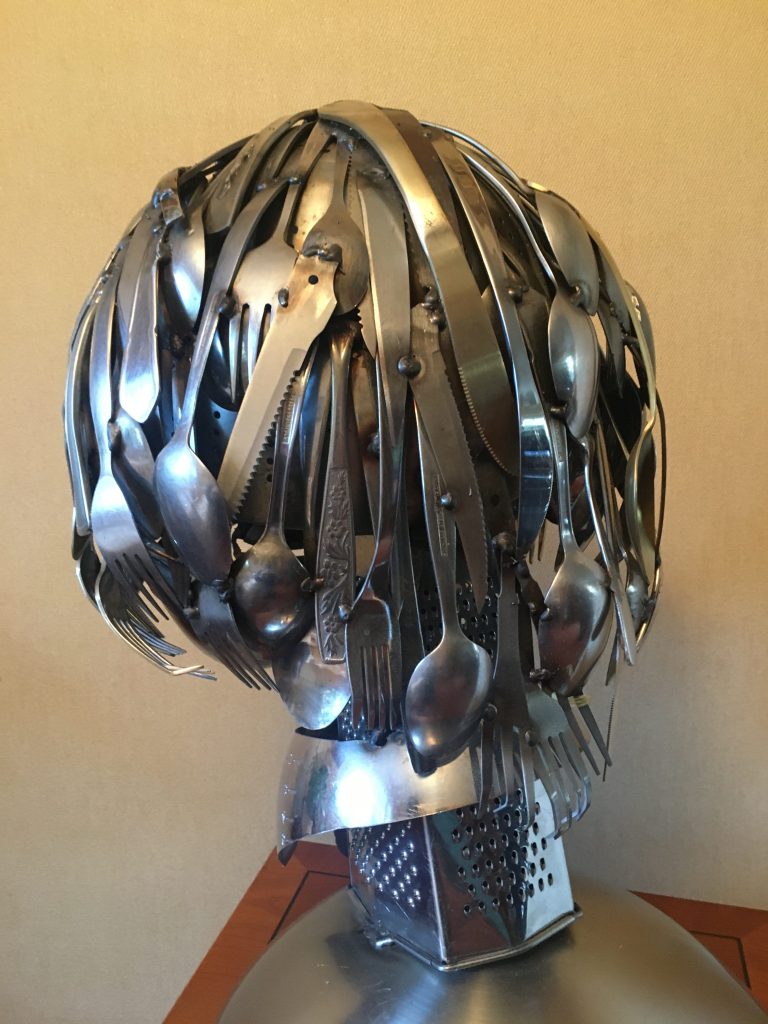 "Keith has an incredible talent and it was a lovely surprise to see this.  It came completely out of the blue and was like looking in the mirror – except I was made of spoons!"