On 11th October 2019
Michael Fabricant met with Chris Pincher (MP for Tamworth), Matthew Ellis (the Staffordshire |Police & Crime Commissioner), police officers, the Fire and Rescue Service, representatives of the National Farmers' Union, Staffordshire County and Lichfield District councillors and local farmers this morning (11th October) in Harlaston to discuss rural crime in southern Staffordshire.
"The NFU reports that last year there were £44.5million worth of reported theft, 15,000 sheep killed by dogs, and 936,000 separate incidents of fly tipping in the UK" says Michael Fabricant.  "Rural crime is a growing problem and the police plan to focus on it more in the coming years.  But farmers can use the latest cameras – they are really cheap now – and check the identity of all farm visitors to help reduce the risk of crime. Tagging of known criminals also helps reduce the risk and this is something I will be taking up with the Home Secretary.  Farmers should also do their bit by reporting suspicious behaviour and they can also use the anonymous hotline 0800 783 0137.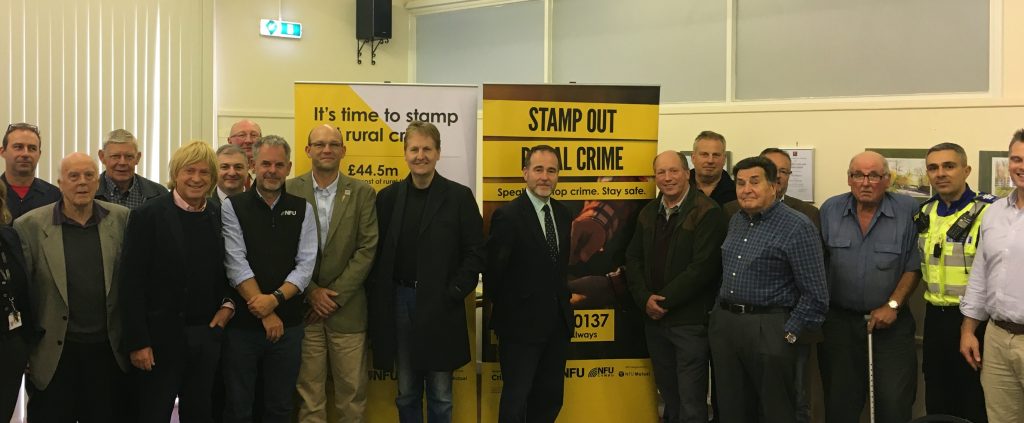 "This rural crime Conference was incredibly constructive and I hope that all farmers will cooperate in reporting their suspicions to the police or the hotline"  Michael adds.  "By doing so, it will reduce the risk of rural crime in our area."