On 2nd October 2019
Many parts of Lichfield already get ultra-fast broadband from Virgin Cable using a combination of fibre optic and coaxial cable generating download speeds in excess of 380Mbps.  They are soon to be joined by Openreach who will be providing fibre direct to the premises.
"Lichfield and Burntwood is already a great place to work with a highly skilled and educated workforce, outstanding environment, and with great rail and road connections to Birmingham and London.  But the future of business is growing ever dependent on fast cyber connectivity and Openreach's announcement will considerably add to the already good service available from Virgin. This is great news for our area.  Lichfield is getting ever more connected" says Michael Fabricant.
Jonathan Finney of Openreach announced this morning "Lichfield is one of the new locations to benefit from new, future-proof Fibre-to-the-Premises (FTTP) broadband technology. Work will start in the next 18 months.
"For the first time, Openreach is extending the published view of our build plans from 12 to 18 months. Full fibre or ultrafast broadband will provide more reliable, resilient and future-proof connectivity, with fewer faults; more predictable, consistent speeds and the ability to upgrade easily to meet the demands of future technology. Ultrafast broadband makes everything happen much more quickly, benefitting families at home, pupils and teachers in schools and helping local businesses, including small businesses, to remain economically competitive all over the UK and around the world."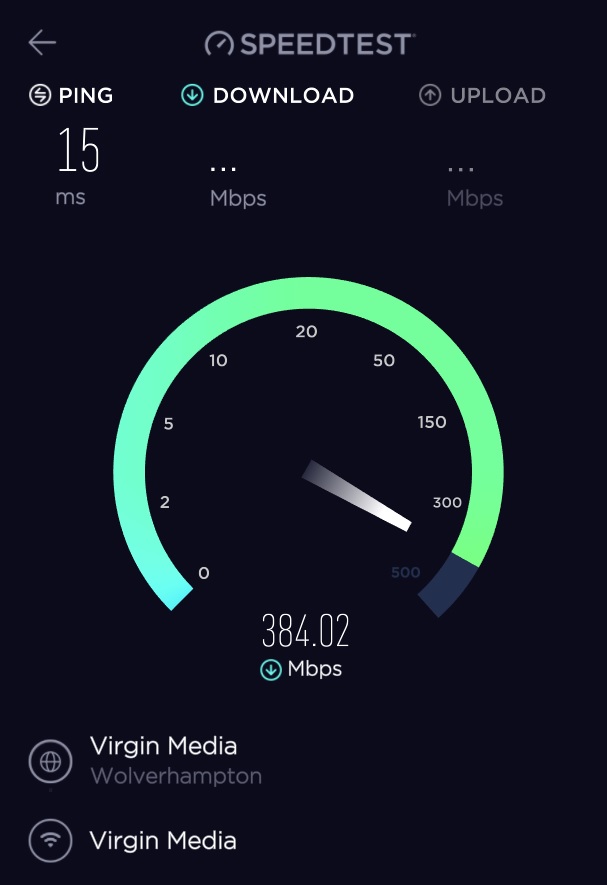 Photo shows an internet speed test conducted today near the centre of Lichfield using Virgin Cable.