On 9th September 2019
Michael Fabricant unveiled the opening plaque at the Greywood Multi-Schools Trust comprising of The Friary School, Queen's Croft High School and Henry Chadwick Primary School on Friday 6th September.
Michael said: "It is great that these three schools have come together and most importantly that the trust will remain local to Lichfield with a strong sense of community.  It is that ethos, combined with the excellence of the schools, which will see this Trust succeed."
The CEO of Greywood Multi-Schools Trust, Pat Hunt, said: "We are all very excited about our vision becoming a reality.
"The multi-schools trust is a local trust with the community at its heart.
"We intend to make sure our children and young people have an outstanding educational journey with a breadth of opportunities so as they can lead fulfilled and successful adults."
The launch event was held at the trust's headquarters at The Friary School on Eastern Avenue, Lichfield.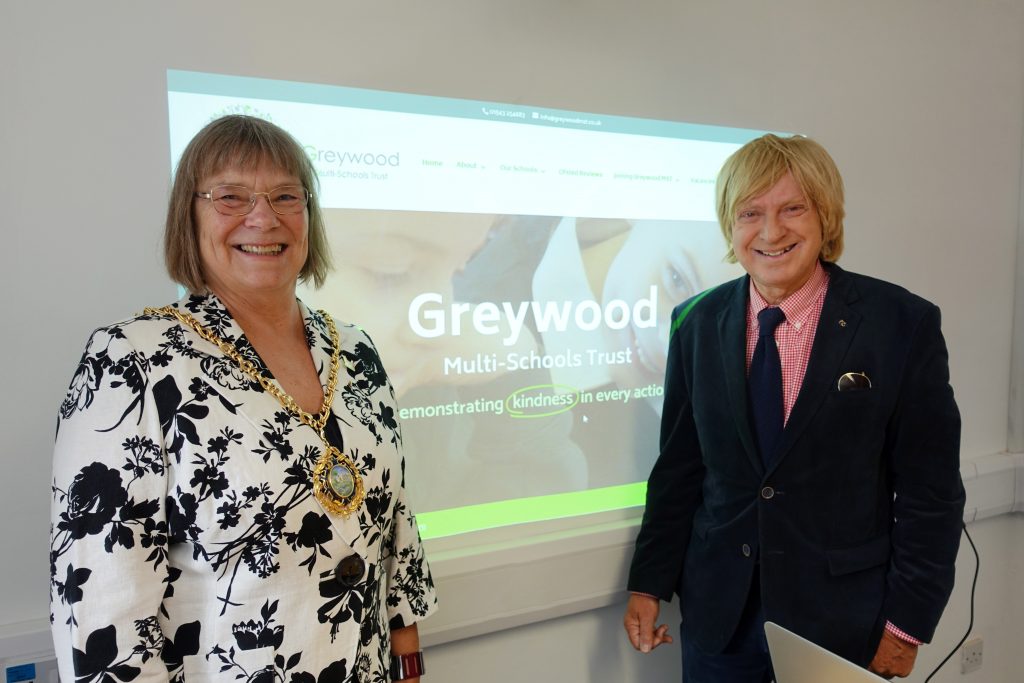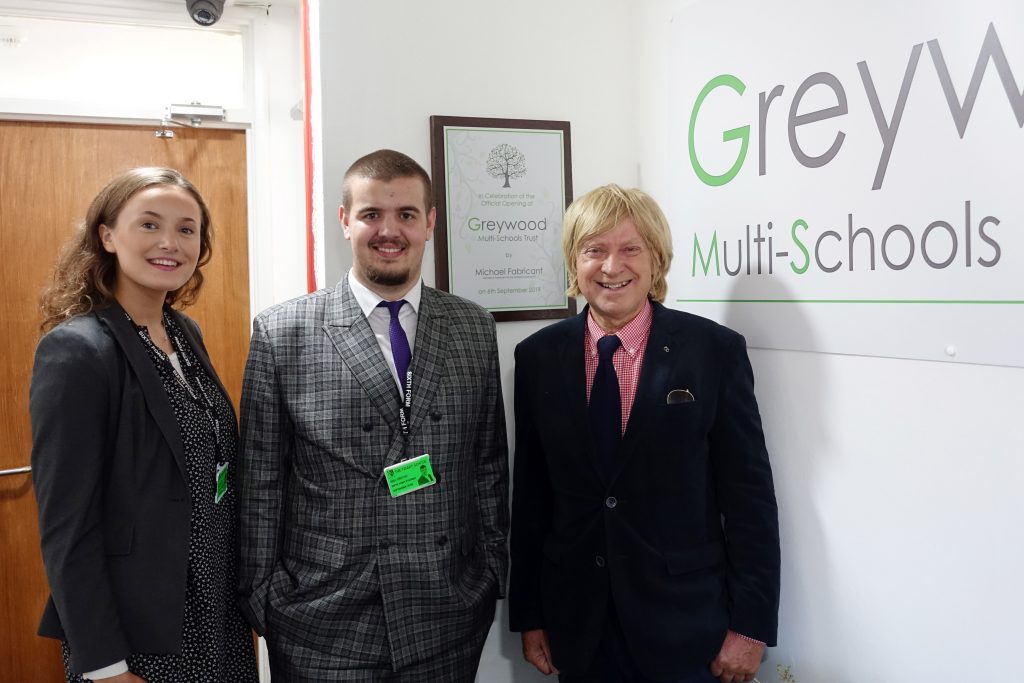 Photos show Michael with Mayor of Lichfield, Cllr Deborah Baker; and Michael alongside the plaque with Head Girl Hattie Rumsey and Head Boy Niall Preston.
Photos courtesy of Robert Yardley Photography