On 6th September 2019
Michael Fabricant visited Lichfield Trent Valley railway station on Friday morning to meet Jack Pickering of Network Rail, Mick Smith of West Midlands Trains, and Clare Horton of Staffordshire County Council to discuss progress at the station.
Michael says:  "We met to discuss improved pedestrian and cycle access to the station, the provision of additional benches, and – of course – the new lifts for which I had been campaigning.  We also discussed possible additional parking where there is currently a derelict building and hard standing by the access to the station.
"Three alternative plans were discussed to provide a safe walkway down from the entrance to the station in Burton Road right down to the ticket office as well as safer cycle access.  This is much needed.  When it is dark the combination of pedestrians and cars leaving the station together is not a safe one.
"We also discussed the provision of additional benches along the platforms.
"I was pleased to see the progress of the two new lifts giving step free access to all 3 platforms.  While I am disappointed they were not ready in July as originally forecast because of problems with the foundations, both Network Rail and the contractors told me the lifts would be ready by the end of 2019.  I will hold them to that!
"We also discussed whether the derelict land, to the left of Station Approach walking down to the station, could be used for additional parking.  The land is currently owned by a property company and Network Rail are investigating whether this can be acquired to enable the building to be demolished and a significant number of additional car parking spaces provided.
All these initiatives will enable Lichfield Trent Valley to become a significant City Gateway station."
Jack Pickering, business development manager at Network Rail, said: "The new lifts at Lichfield Trent Valley will help everyone from across the city and surrounding area have better access to rail services. We continue to work with West Midlands Railway to deliver the benefits, which are now due to be unveiled in December this year.
"To complement this scheme, we are also working with Staffordshire County Council and West Midlands Railway to explore what can be done to provide better and safer pedestrian and cycling access.
"Today's meeting with Mr Fabricant was another positive opportunity to work to progress these ambitions."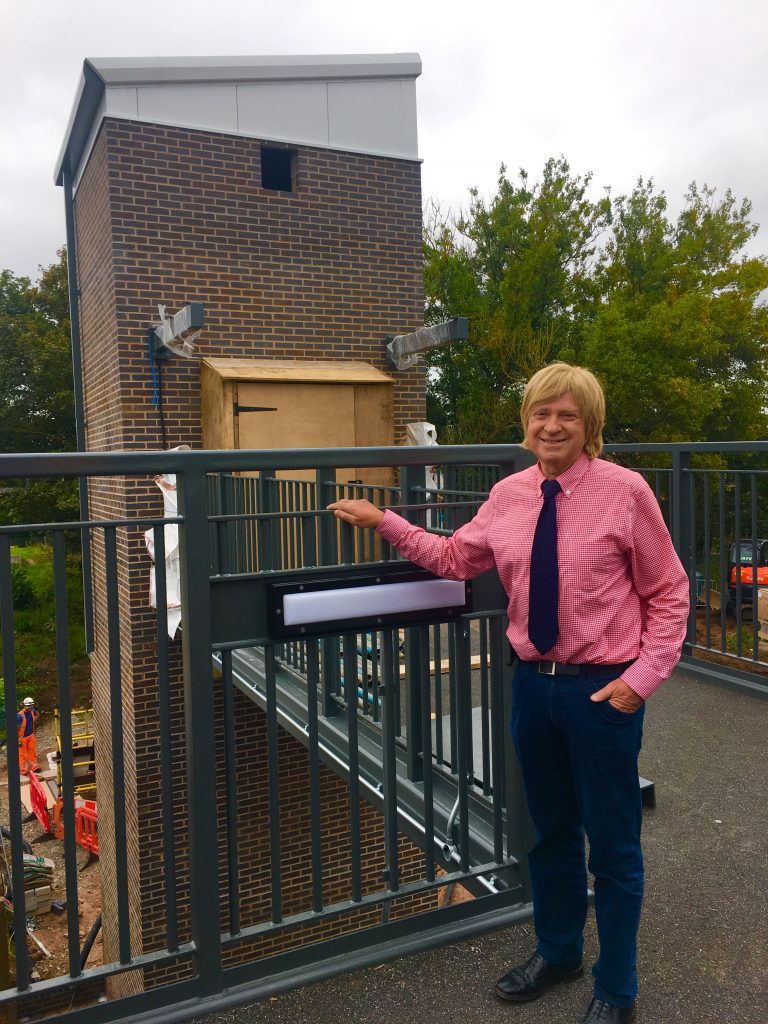 Photo shows Michael Fabricant at one of the completed lift shafts.  The lifts themselves have yet to be fitted.