On 9th July 2019
Michael visited the Lichfield Brewhouse and Kitchen on Saturday 6th July for a brewery experience and to meet head brewer Mike Mason and the rest of the team.
"I visited Lichfield's Brewhouse and Kitchen because I wanted to support the independent pub chain and because of their apprenticeship scheme, which is in its second year running.  It enables young people to both study and experience how to work in the brewing industry. The team explained to me the ins-and-outs of the craft beer brewing journey as well as providing tastings of the beers on offer, many of which are brewed on site.  I particularly liked their Lunartik Amber Ale!  Mike Mason, their Head Brewer who was born and raised in Lichfield explained the brewing process and it was a real pleasure meeting him" says Michael.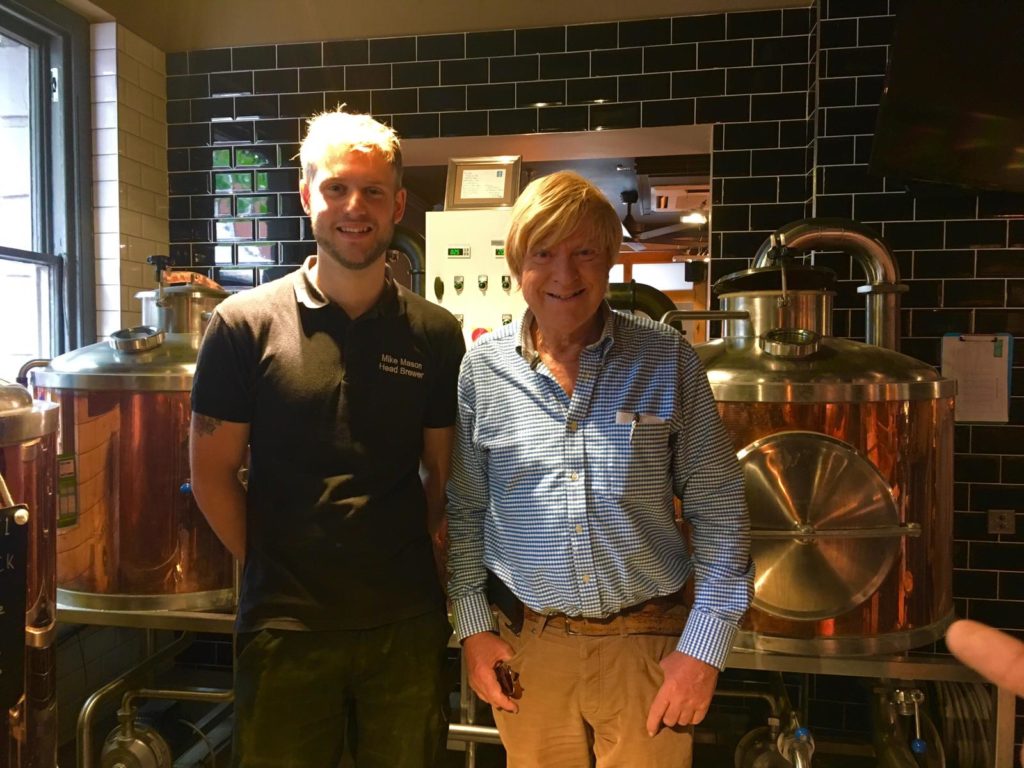 Brewhouse & Kitchen Lichfield continues its 'Parliamentary duties' into this week as head brewer, Mike Mason has been chosen to be the beer sommelier for Westminster's All-Party Parliamentary Beer Group Annual Dinner on Tuesday 9th July. This opportunity will see Mike talking the 80 MPs, brewery representatives and guests through three beers and why they have been paired with the dishes being served on the night. All guests at the event will be tasting the same beers which locals drink, giving MPs and the brewing industry a taste of life in Lichfield.
Tony Dillon, General Manager of Brewhouse & Kitchen Lichfield says:  "The past few weeks have been really exciting for Brewhouse & Kitchen Lichfield. With events, such as MP Michael Fabricant's visit, our brewer, Mike Mason being beer sommelier at Westminster this week, and winning Tapsters rinks competition for the second year running we have put Lichfield beer on the map. I am looking forward to seeing how Brewhouse & Kitchen can continue on this success and help bring the community together.
"Brewhouse & Kitchen Lichfield's success has not stopped there, the team also showed the beer scene their talent and brewing experience at Imbibe's Tapsters 2019 competition last week. Brewer Mike, along with teammates David Quinn, Gil Barton and Caitlin McErlean won the competition which took place in Olympia, London – after several rounds of beer tasting, food and drink pairings and University Challenge-style question and answer sessions, they were crowned Tapsters 2019 winners!"