On 5th July 2019
Michael Fabricant joined a community Speedwatch Team in Burntwood and in Hammerwich on Friday 5th July 2019.  "I clocked one car travelling at 54mph along Milestone Way which has a 30mph limit" says Michael.  "They will now be reported to Staffordshire Police.
"I hope it wasn't one of my constituents" Michael adds.
He joined Cllr Janet Taylor and Cllr Dave King and was accompanied by PCSO Tom Passmore of Staffordshire Police.
"Janet told me that there is frequent speeding along Milestone Way in Burntwood as well as in Hospital Road and other streets in Hammerwich.  These self-help speeding initiatives run in conjunction with the police help educate drivers to keep their speeds down.  This can save lives"  Michael says.  "I congratulate these teams and I was delighted to be invited to see the work they do across the County.
"As an added bonus, our speed detection work was accompanied by loud explosions as the army detonated second world war mortars located on the building site opposite Burntwood Morrisons".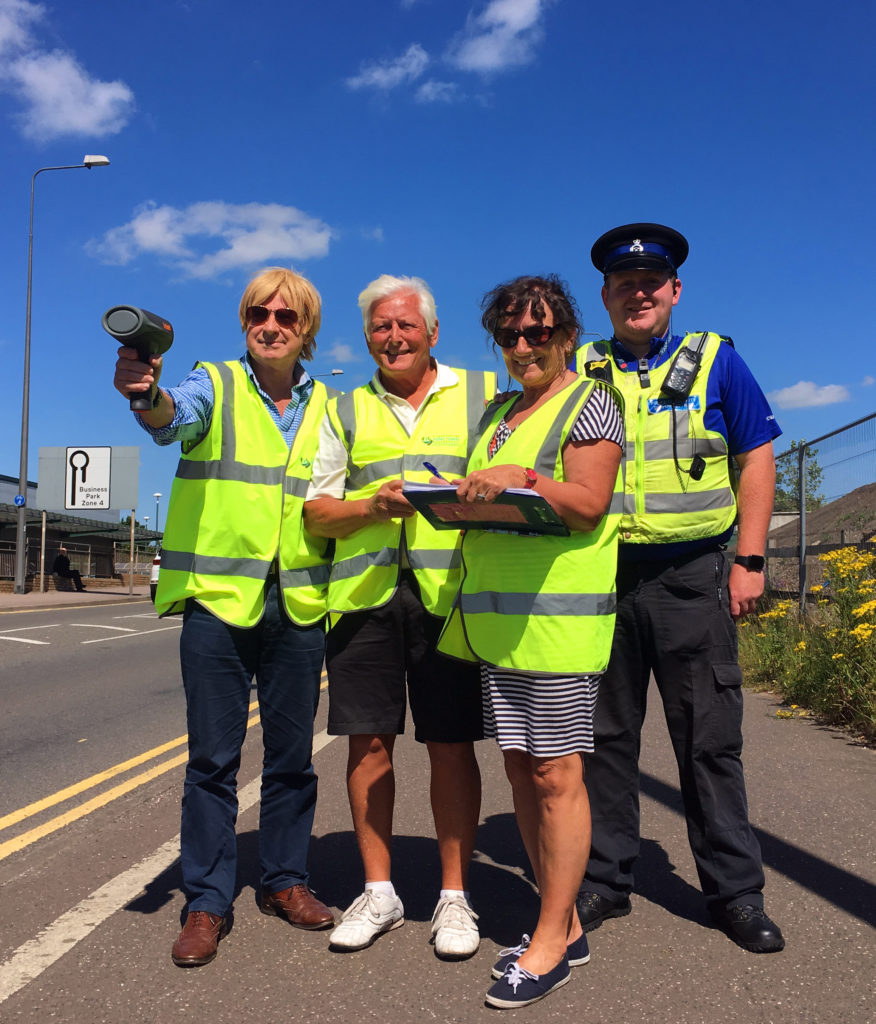 Photo shows the Speed Awareness Team in Milestone Way, Burntwood with, left to right, Michael Fabricant with the radar speed device, Cllr Dave King, Cllr Janet Taylor, and PCSO Tom Passmore.