On 21st June 2019
Michael Fabricant visited the vast Bombardier facility near Barton under Needwood on Friday 21st June.
"Every night, the sidings and rail sheds at Bombardier are packed with Virgin West Coast and Arriva Cross Country trains being maintained, refuelled and repaired" says Michael.
"I was astonished to see a rail shed which trains go through at 3mph while lasers automatically scan the wheels, the braking system, and other features.  In another part of the facility, a train was having its wheels ground down and smoothed to keep them circular.  On a more mundane, but important level, I saw where trains receive their diesel fuel, fill up with fresh water for their toilets and kitchens, and waste from the toilets pumped away.  The Bombardier operation at Barton is one of the biggest in Europe.  I was very grateful to Craig Monteith the General Manager of Bombardier Services UK for Cross Country and Virgin West Coast Trains for showing me around.
"The most spectacular thing I saw was a whole Virgin train with 11 carriages being lifted by giant hydraulic rams for inspection!"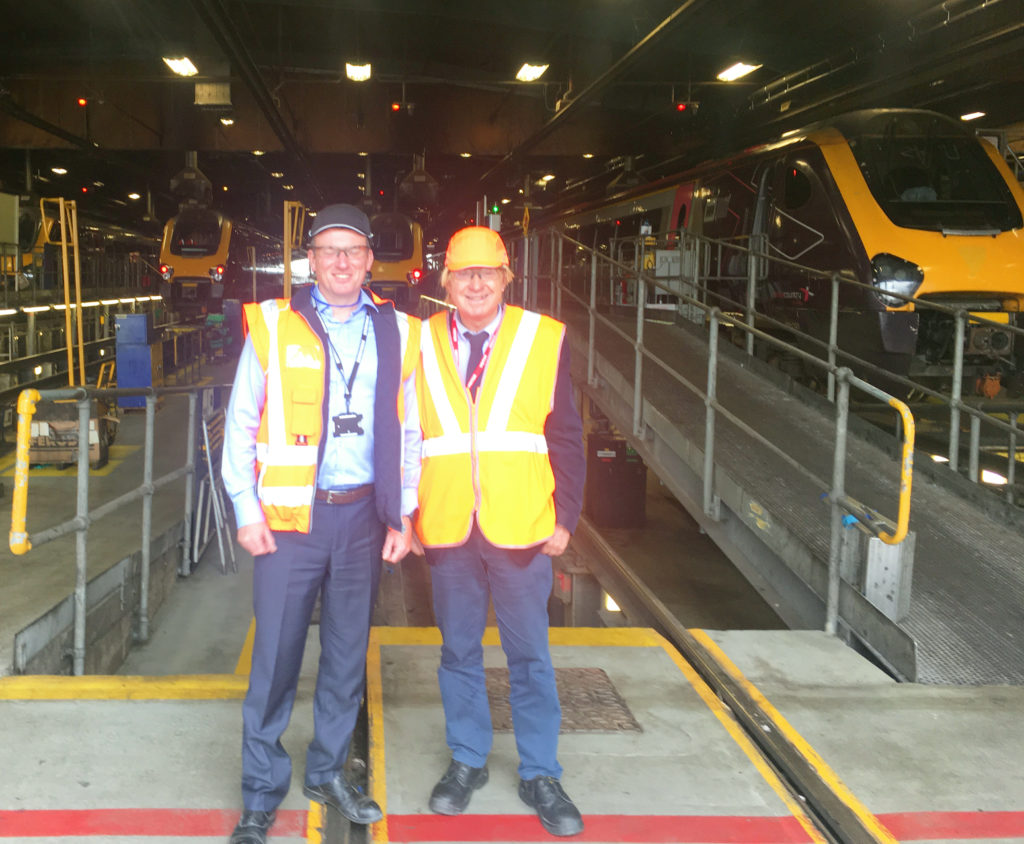 Photo shows Craig Monteith (left) with Michael Fabricant and two Virgin trains.