On 24th May 2019
The Telegraph
May 24th, 2019
Today is do or die.
If, despite growing hints from Number 10, Sir Graham Brady, Chairman of the Conservative 1922 Committee, fails to get an unequivocal departure date from Theresa May when he meets her, the reputation of the Executive of the 1922 will have shattered.  And the Conservative Party's chances of victory at the next General Election will have died.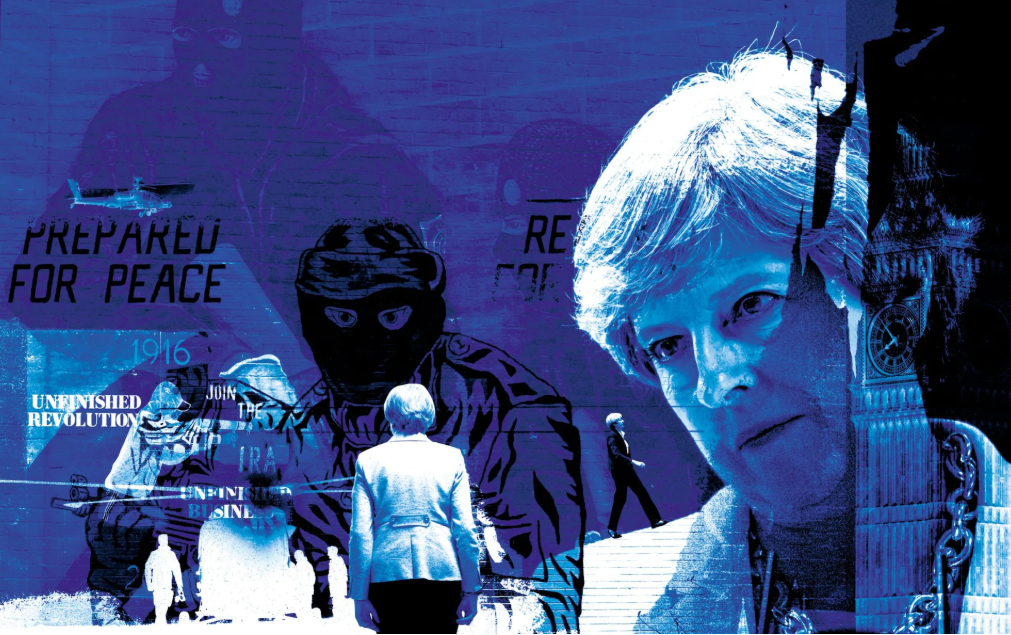 Two nights' earlier, anger and frustration boiled over in a packed House of Commons Committee Room. The 1922 Committee of Conservative MPs met at the usual time of 5pm on Wednesday.  Sir Graham briefly announced that the 16 strong Executive will meet the Chief Whip at 5.30pm, they'll then discuss their next steps, and report back to the Parliamentary Party at about 6pm. The meeting adjourned.
At 5.30pm the Chief Whip met the Executive; at 5.32pm he had left.
By the time members were finally allowed back in the room at 6.15pm, patience was thin.  When Brady merely announced that he would meet Theresa May on Friday and then decide what to do next, tempers boiled over. One knight of the shires shouted 'You kept us waiting just for that?' while another MP joked that a vote of no confidence should be held on the 1922 Executive before any on the Prime Minister.
But gallows humour could not disguise the desperation of the Party.  This was unique.  Even Margaret Thatcher had taken the hint and left when she knew her time was up.  Yet here was Theresa May – not so long ago lauded as tenacious and unmoving in her dealings with the EU – now merely seeming to be obstinate and out of touch, clinging with her finger tips onto power despite the open hostility of her Party.
Oh, hindsight.  With the benefit of thee, we should have seen this all coming long ago.
In Opposition, the Whips had to tell May to be more generous in spirit with her team of shadow ministers many of whom were threatening to quit.  And Nick Timothy, her erstwhile Chief of Staff, has said the signs were there for all to see.  Despite success as Home Secretary and initial promise as Prime Minister, she failed to establish a rapport with either her cabinet colleagues or world leaders who found her cold and distant.
Yet in many respects she is far from that. When I worked with her as part of our by-election team she was warm with volunteers who had travelled from all parts of the country to help out. When a young English friend of mine graduated from Strasbourg University, she was the first to congratulate him with genuine warmth and affection.
Yet all this eluded her in her professional relations, with those with whom she had to work or negotiate. It is as if she was emotionally handicapped: unable to read the signs from her co-workers, unable to empathise with their feelings or points of view, and fixed on a particular course of action unable to deviate.
She is not the only politician like this.  And many succeed because of it not despite it.
But with the most difficult task facing any Prime Minister – our extraction from 40 years of membership of the EU – her lack of empathy with her colleagues and with those in Europe with whom she had to negotiate, caused her downfall.  And all this was not helped by her man at the very top of Number 10 who also seemed unable to read the signs, deal effectively with MPs, and protect her from where she was heading. It was the blind leading the blind.
As for the men and women in grey suits, the Chairman and Executive Committee of the 1922, I suspect the Party will soon be full of gratitude towards them.  Although it was foolish not to announce it on Wednesday night to MPs – it soon became public on Thursday – the Executive had held a secret ballot following their brief meeting with the Chief Whip on whether to suspend the rules and allow a vote of no confidence in the Prime Minister if she refuses to give a firm end date on Friday.
Their dilemma was not to have a rule change which would create a sword of Damocles hanging over future Conservative Prime Ministers whereby a confidence vote could be triggered at any time.
But then this PM is quite extraordinary.  As I write this, she is still clinging on and the Party must take decisive action to remove her.