On 21st May 2019
While congratulating West Midlands Trains on their new timetable which started on Sunday 19th May, Michael Fabricant has asked West Midlands Trains whether later services could be made available from Birmingham back to Lichfield on the Cross City line.
Michael explains "A constituent contacted me via a local news website and asked  'A lot of people use this line for shows in Birmingham. Many do not finish till 10.45 to 11.00 pm. As the last train 23.15 it's a hell of a rush to get to if you are at Symphony Hall area & you have to leave before the end sometimes. With the new clean air charges coming in, more people will want to use the train.  Would it pay to put a train on at 23.30 or 23.45 to run to Lichfield TV as with the huge housing development there it would be popular with Theatre goers?'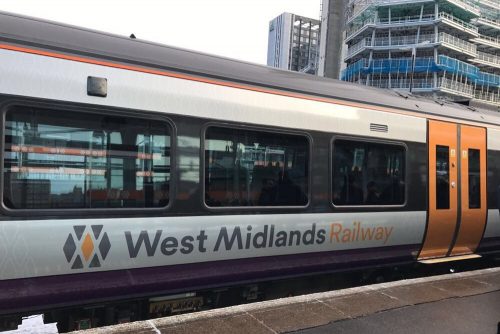 "He makes a good point so I contacted West Midlands Trains and Francis Thomas, their Head of Corporate Affairs."
He has replied:  "The  challenge we have is that the line is needed by Network Rail for engineering maintenance every night after the 23.15 train to Lichfield and the 2340 to Four Oaks.
"We could ask Network Rail for an easement but the problem is that they would have to wait for the 2340 to get back from Lichfield before work could start. This would reduce maintenance time by around 20% to just four hours.  Even if this request were successful, the cost of additional traincrew would likely make the service uneconomical to run.  We continue to work with Network Rail to find ways of increasing late night, early morning and weekend services where it is practical to do so. We have had a number of success with extra trains in this month's timetable change and we will continue to challenge Network Rail to find solutions for more routes to have more service, however, for now, I regret it isn't possible to extend the evening timetable on the Cross City line."