On 20th May 2019
Michael Fabricant and Christopher Pincher visited the Child and Adolescent Mental Health Service (CAMHS) at the Samuel Johnson Hospital on Friday 17th May.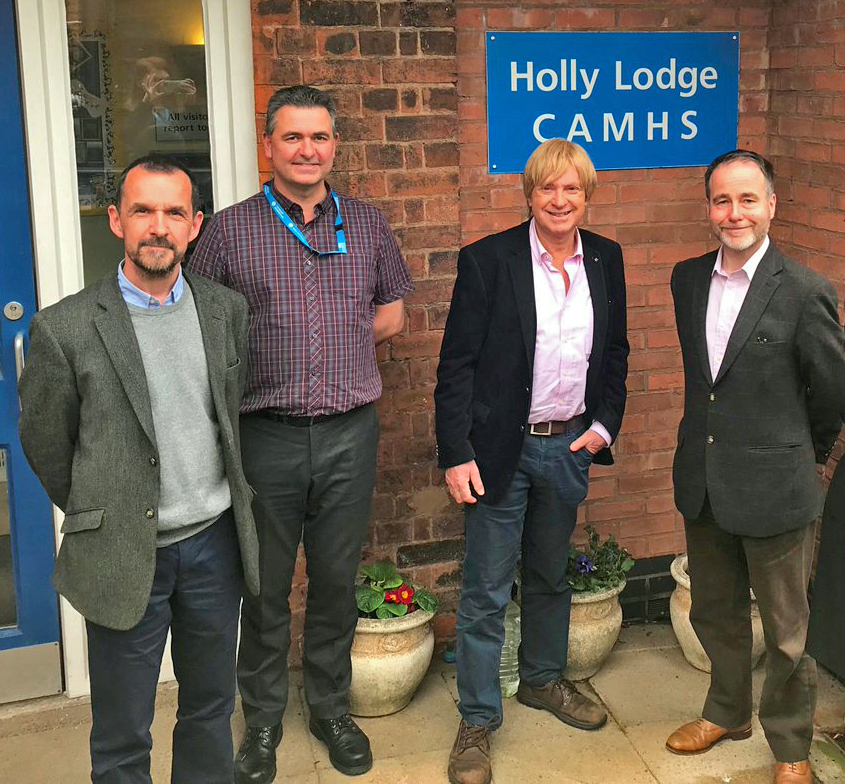 Young people from across Lichfield and Tamworth can be referred to this mental health service, and it has an emphasis on supporting those on the autism spectrum but have no formal diagnosis.
The two MPs have spent the week being involved in National Mental Health Awareness Week, and for the final day they both came to the Samuel Johnson to meet both the General and Deputy Manager to talk mental health policy.
Michael Fabricant says:   "Over a third of the population will suffer mental health issues at some time in their lives.  It is so important that problems be identified early and that is why the dedicated team at CAMHS play such an important part in young people's lives.
"The diagnosis of autism is particularly important in order to avoid behavioural problems at school and I welcomed the opportunity to question the psychologists and psychiatrists at the Centre about this. Both Chris Pincher and I are discussing these matters with ministers at the Department of Health."
Christopher Pincher added:   "CAMHS provide a vital service in the mental health care they give to young people in Tamworth. I have a number of constituent cases with them, especially around autism. Thank you to the team for meeting Michael Fabricant and me on the Friday afternoon.
"I completely agree that mental health must be seen as equal to physical health and I am encouraged to see the plans and funding the Government are putting in place to achieve that. I currently have a number of different conversations ongoing with the Department of Health regarding services in Tamworth and I look forward to working with constituents to get this best for our community."
(Photo shows (l tor) David Pike (General Manager), Paul Andre (Deputy Manager), Michael Fabricant, and Christopher Pincher)