On 18th May 2019
The Telegraph
May 17th, 2019
This costly juggernaut is over-budget, behind schedule and makes a mockery of Conservative principles
In a recent Telegraph article, my colleague David Davis highlighted the spiralling costs of HS2. Several Tory leadership contenders have already said they would knife the project if they were Prime Minister. And a further blow to this costly juggernaut came yesterday, in a damning report from the House of Lords Economics Affairs Committee questioning not only the overall costs of HS2, which could exceed £100 billion, but its very raison d'être.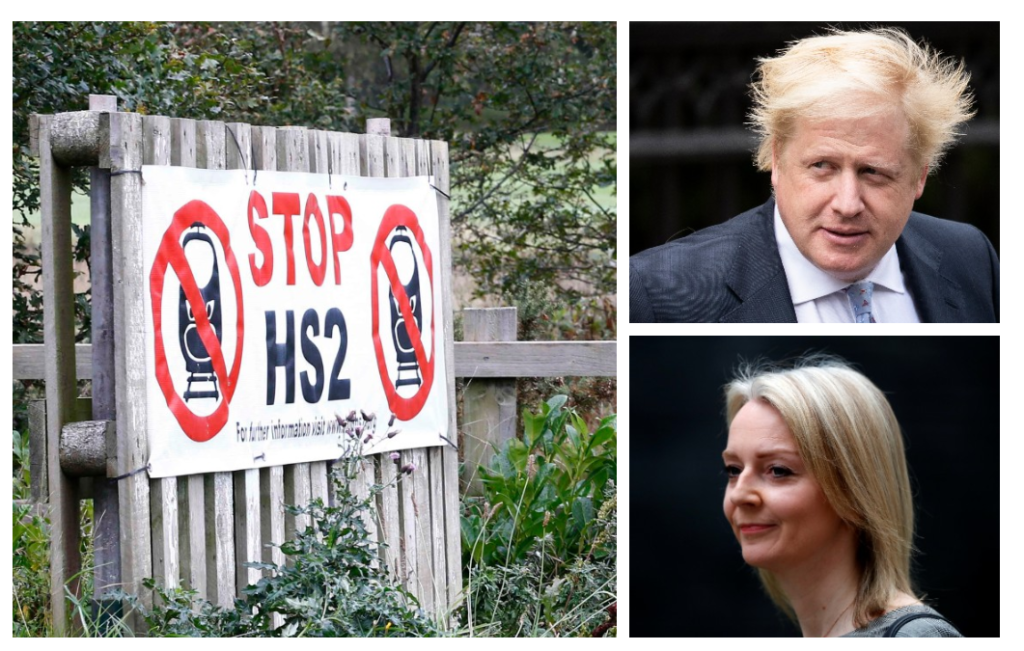 Anyone still doubting the inevitably of HS2's overspend need look no further than Crossrail – a far smaller project. Only a few months ago, the Transport Secretary was citing Crossrail as a project which is 'on time and in budget'. Yet it has now been delayed by at least two years, with an overspend of £3 billion. And when Crossrail is finally delivered, there will be far fewer trains per hour than planned because of signalling and braking issues.
According to the National Audit Office, Crossrail's managers "clung to an unrealistic view" of the time and cost of the project.  Many of these same people will be managing the construction of HS2. But whereas the NAO says Crossrail is "now at the point of no return", the same is not true of HS2.
We must not fall into the trap of the "sunk cost fallacy" – an almost psychological disorder where good money continues to be thrown after bad, poured into unwise ventures, because, "unless we do, the time and money already invested will be lost if the project is abandoned".
Some £6 billion has already been spent on HS2; much of it on the provision of two new platforms and lines at London Euston. If HS2 in its present form were abandoned, this would not be money wasted. The railway station is already working at full capacity. In any event, those new platforms are badly needed. But regardless of the financial cost, HS2 has been a seriously flawed project right from the start.
The original promise of commuters joining the train at Manchester Piccadilly or Birmingham New Street and ending up seamlessly in France, Belgium or beyond has been abandoned. Instead, holidaymakers and commuters will have to change stations at Manchester or Birmingham, then again in London, before they can link with HS1 and the Channel Tunnel. The ambition that passengers would forego environmentally damaging aircraft travel and travel instead on HS2 will not now happen.
The original proposal before Lord Andrew Adonis, then-Labour Transport Secretary, was for the line to connect with HS1 and to run up the route of the M40 linking with existing railway stations and Heathrow Airport. It would have been environmentally more acceptable using existing transport corridors and cheaper too, since costly tunnelling in the Chilterns and elsewhere would not have been necessary. Yet Adonis altered this route and was amazed that David Cameron adopted his changes without complaint. No surprise that in recent polling by veteran pollster Frank Luntz, the majority of Conservative voters (many of whom are directly affected by the construction of HS2) regard the project as an "expensive extravagance".
Instead, the route of HS2 will carve a path through hitherto unblemished countryside in order to run at ultra-high speeds. It will destroy natural habitats and a number of ancient woodlands. But with small route changes due to locals successfully petitioning against the route, the ensuing kinks will now reduce the overall speed of HS2 so the original M40 route would have worked just as well!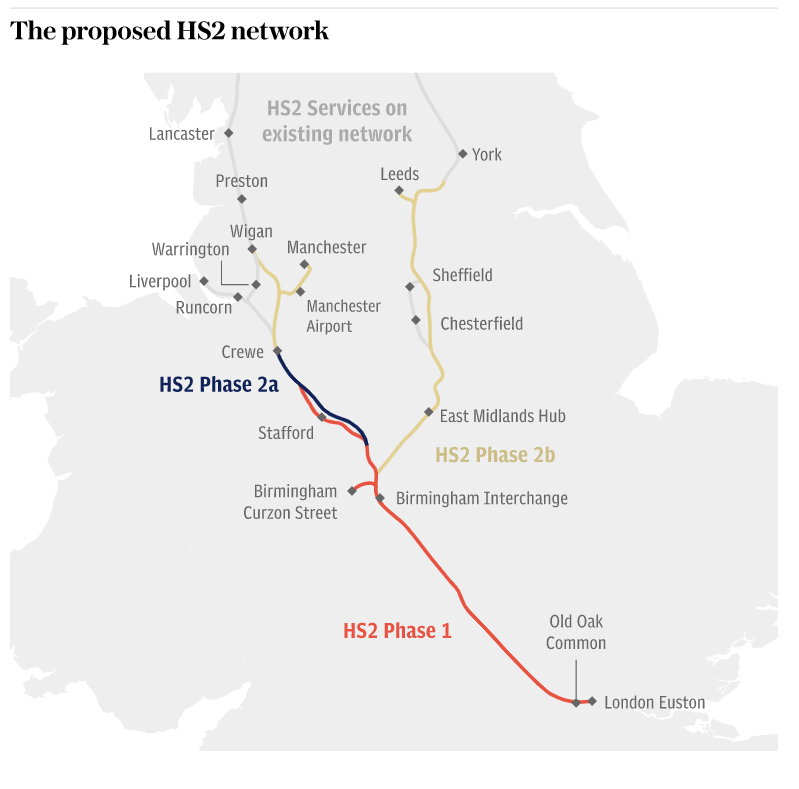 When HS2 was first mooted, speed was of the essence. It is now being justified on the more realistic grounds of increasing north-south rail capacity. The present pinch point is between London and Rugby. Two extra lines running parallel to the existing West Coast Main Line would ease that. Extra land would have to be acquired and new tunnels bored, but this would cost less than £10 billion, a tenth of the likely cost of HS2.  It would also provide a use for the extra platforms now being constructed at Euston.
Last year, before the Crossrail debacle came to light, the Infrastructure and Projects Authority concluded that HS2 would have an overspend of at least 40%. At the very least, the Government should now press pause on HS2 and rethink its route from the north to deliver its early promise of direct continental connections and a more cost-effective delivery.
Better still, the project should be abandoned completely and a sensible and realistic solution found to deliver more capacity on the existing West Coast Main Line.
How can a party that purports to stand for economic prudence and sound management persist with a project that makes such a mockery of these core values? It's time for HS2 to be halted in its tracks.