On 27th February 2019
"There are almost 17,000 small rural convenience stores in the UK and they provide work for 140,000 people.  In the Lichfield constituency some of our smaller villages would find it hard to exist if they are not sustained by their local shop" says Michael Fabricant.  "With limited bus services in rural areas and some older people not having access to private transport, the small shop is the very life blood of village life.  Kings Bromley, Alrewas, Yoxall and other communities would all be worse off without their local shop.
"I attended a launch today (27th February 2019)  in the House of Commons of 'The Rural Shop Report 2019' by the Association of Convenience Stores. James Lowman who is Chief Executive of the Association told me that poor broadband in some areas and rising costs of cash machines are presenting unique challenges to the viability of rural convenience stores.
"Interestingly, there are over 46,000 rural, urban, and suburban convenience stores in the UK.  25% of shop owners work more than 70 hours a week take no holidays at all.  In the West Midlands 49% of stores are owned by white British and 45% by Asian British or Asians.  Their commitment to hard work and service to the community is substantial.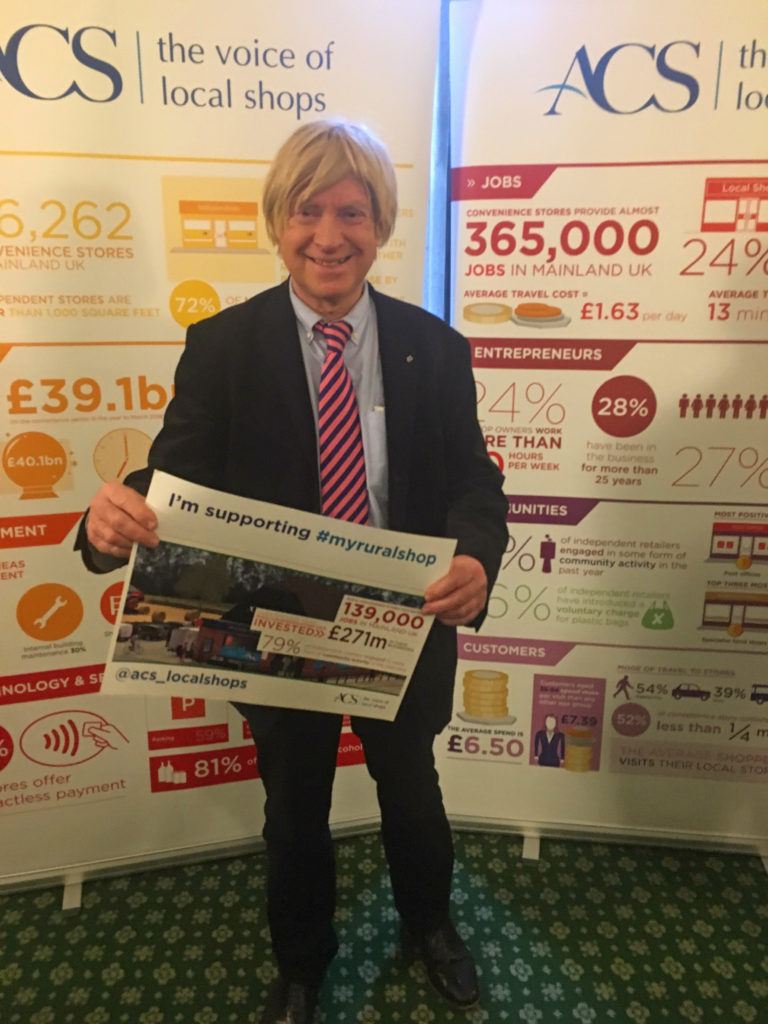 "I was proud to hold a banner at the event saying that I support my rural shops!"