On 11th February 2019
Michael Fabricant met members of the Kingstone Community Society in Abbots Bromley on Saturday 9th February to discuss the future of the Shrewsbury Arms.
Michael says "The Shrewsbury Arms is the only pub in Kingstone and it has now closed.  The Kingstone Community Society has been formed to reopen the pub and make it into a Community Hub with a café, wifi, post office, and other useful facilities for old and young alike.  This marvellous initiative has my enthusiastic support.
"Jonny Grey, the Chairman of the Society, and other Board members told me they have already made an initial share offering and around 150 people have raised £105,000 so far and I wish them luck in securing the building.  It is important that it not be sold for development but that planning permission remain restricted to its use as a pub.  This will be run for the good of the village and provide employment and support for the rural community.  Indeed, it will restore the vibrant heart of the village."
Jonny Grey adds:  "Our Kingstone Community Society meeting with Michael and gave us a great opportunity to explain in detail our project for securing the Shrewsbury Arms Public House and our vision of it becoming more than a pub. Michael is hugely supportive of our venture to create a pub hub within our rural community for the social wellbeing of the village and surrounding areas for now and for future generations."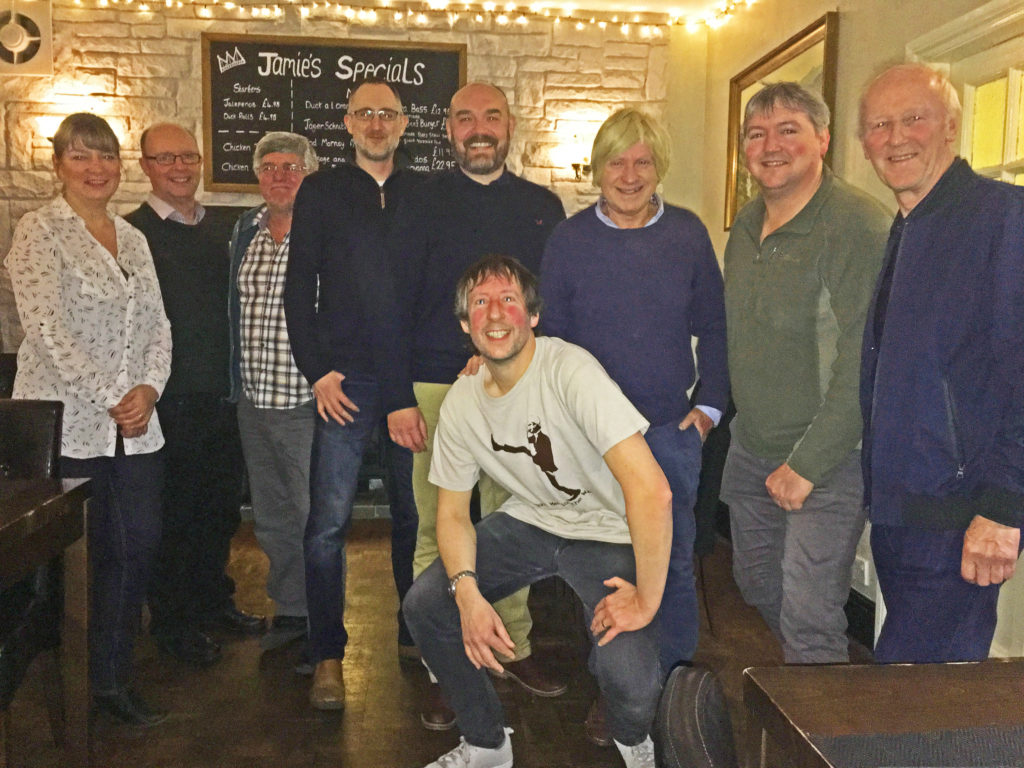 Michael Fabricant with the Kingstone Community Society with
Jonny Grey to his right and Cllr Greg Hall to his left
Michael adds:  "I look forward to being there at the Shrewsbury's re-opening!"