On 28th November 2018
by Woody Johnson, the US ambassador to the UK
President Trump has always said that Brexit is for the British people to decide. But, as he made clear again this week, he hopes there will be room for an ambitious trade deal with the United States. Theresa May shares this goal and has pledged that the UK will be free to negotiate its own trade deals as soon as you leave the European Union.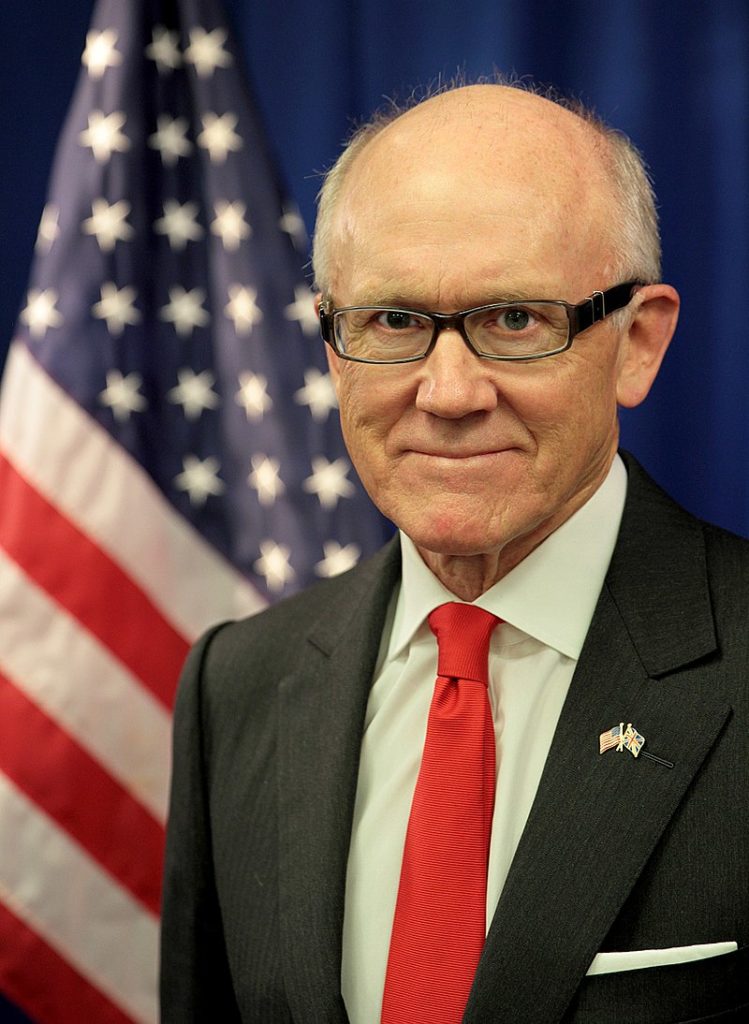 The United States is ready to get straight to work. A talented group of Americans have been meeting their British counterparts for over a year now to lay the groundwork. The president's trade representative has already formally notified Congress of our intention to start negotiating.
If we seem enthusiastic, it's because we are. Britain is the perfect trading partner for the United States. We are both countries that are at the top of our game when it comes to business, science and innovation.
No other countries come close to winning the number of Nobel Prizes we do. Our universities dominate the world rankings. We have more tech startups, more unicorn companies and more leading entrepreneurs than anywhere else. And no one can even begin to compete with our world-class financial centers.
We have so much to offer each other as trade partners. But the most important thing of all is that Britain and America share the same attitude towards trade. We believe in playing fair and sticking to the rules. We don't need to prop up our businesses or tax out their competition. Our companies are the best of the best — give them a level playing field and they can compete with anyone in the world.
We are the perfect partners. We have already forged one of the most successful economic partnerships in global history. Imagine what it could mean if we could tear down barriers to business, slash prices for consumers and turbocharge our trading relationship — it would be a game-changer for both of us.
But this is about more than what Britain and America could gain. We are the first and fifth biggest economies in the world. Together, we have the chance to set an example of what fair, free and reciprocal, win-win trade really looks like.
And we need to set that example. The world system of trade is broken and it has been broken for decades. Look east, and you'll find China using global trade and investment to steal technology, shake down companies and buy control over sovereign nations and their critical security infrastructure.
Look west, you'll see countries in Europe that pay lip service to free trade and all the benefits it brings. Then they stack the deck in favor of their own companies with taxes and barriers that make it almost impossible for foreign companies to compete. EU protectionism against American farmers and business is a good case in point.
The United States has let this go on for too long. For decades we opened up our huge market to other countries, we played by the global rules and we lost. Factory after factory shut down — even steel factories crucial for our national security. Jobs poured out of the country and ordinary Americans paid the price.
Those days are over. It's time to get serious about world trade and make it genuinely free, fair and reciprocal. President Trump has wanted that for as long as I've known him. Now he is at the helm in the Oval Office and he has wasted no time in setting a new course.
We've rapidly negotiated new deals with Mexico and Canada, as well as our good allies in South Korea. We've put tariffs on Chinese goods worth $250 billion and demanded that their abuses stop. We've convinced the EU to work urgently with us to lower tariffs and establish a truly level playing field.
If Britain takes back control of its trade policy, you will be at the head of the line. America and Britain are two of the most advanced economies in the world. Together we could agree the most sophisticated and ambitious free trade deal ever done — a heavyweight deal that gets the whole world to sit up and take notice. Together, we can show the rest of the world how it's done.
This article was first published in The Times.