On 13th November 2018
"The good news is that work is expected to commence at the end of this month on the construction of two lifts at Lichfield Trent Valley station to enable disabled access to all 3 platforms" says Michael Fabricant.
"But the bad news is that when a brand new car park on the 'London Side' of the station was constructed, a ramp was not provided for disabled people or those with heavy baggage to access the station or its platforms.
"The car park more often than not is full yet the only way to access the station is via a flight of steps."
Michael is supporting a bid by West Midlands Trains for Access for All funding from the Department of Transport to enable a ramp to be constructed.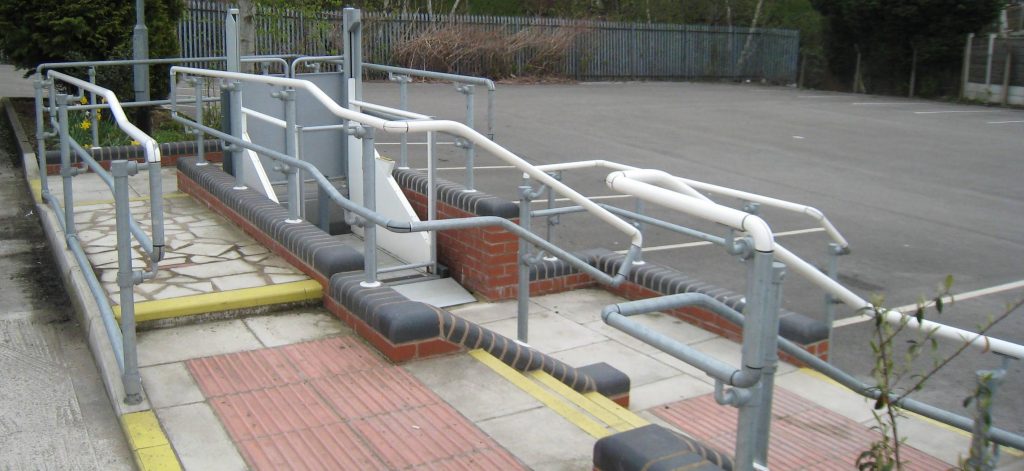 "I know that a ramp will be welcomed by the many people who have already contacted me about this omission.  And I have tabled Parliamentary Questions to the Department of Transport to keep up the pressure"  Michael adds.
"This follows meetings I have had with Jan Chaudhry-van der Velde, the Managing Director of West Midlands Trains, and Francis Thomas, their Head of Corporate Affairs, when I raised the absence of the ramp and other rail matters with them.
"The Department for Transport and Network Rail have just announced a new pool of funding for access projects such as this and I hope that a ramp can be provided in the not too distant future.  With the two new lifts, Lichfield Trent Valley will then be fully disabled friendly."