On 2nd November 2018
On Friday 2nd November, Michael planted two silver birch, two rowan, and a hazel tree as part of the Queen's Commonwealth Canopy:  a network of forest conservation initiatives to mark Her Majesty's lifetime of service to the Commonwealth.  They were planted at the Woodland Trust's Pipe Hill Farm in Burntwood.
Michael says "As a member of the Woodland Trust, I was very keen to take part in this initiative.  Some 50,000 trees were donated by the Woodland Trust, Sainsbury's and ITV. This ambitious project brings together the Queen's commitment to the Commonwealth and her love of trees, shared – of course – by her son, Prince Charles.
The Woodland Trust's Chief Executive Beccy Speight says  "We are delighted Michael and many other MPs have decided to join us in our bid to plant trees as part of the Queen's Commonwealth Canopy.
"We all need trees. They are a cornerstone of our landscape and countryside, forming an essential and cherished part of our cultural identity. They are crucial in improving soil health and water quality, reducing carbon, trapping pollutants, slowing the flow of flood water, sheltering livestock, providing a home for wildlife or a space for us to breathe. I hope the residents of Lichfield and Burntwood will enjoy watching them flourish as part of this wonderful legacy initiative."
"At a time when we are leaving the EU, it is worth remembering that we belong to a far larger commonwealth of nations."
Michael adds "The Queen's Commonwealth Canopy is a network of forest conservation projects which unite the Commonwealth nations to save one of the world's most important natural habitats. Established in the name of Her Majesty The Queen as Head of the Commonwealth, this initiative is committed to raising awareness of the value of established indigenous forests, and saving them for future generations, as well as planting new forests.  At a time when we are leaving the EU, it is worth remembering that we belong to a far larger commonwealth of nations."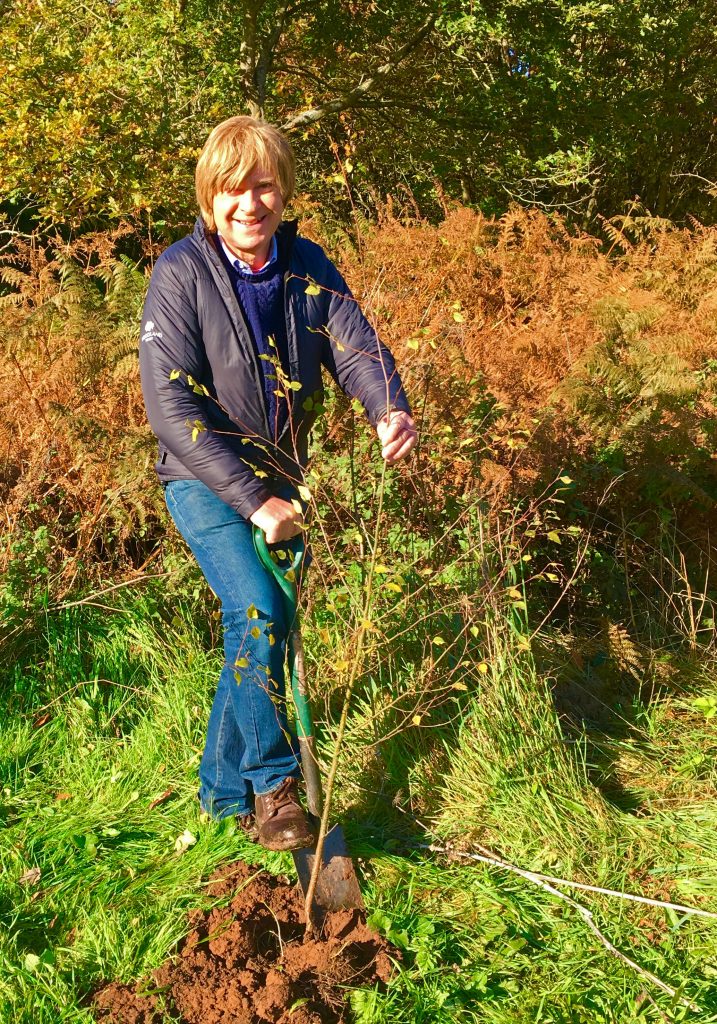 Photo shows Michael planting a silver birch at Pipe Hill Farm