On 10th September 2018
The Parliamentary Boundary Commission for England today published its final report.  Streethay and Whittington will be transferred to Tamworth and Lichfield will gain Hixon and the Haywoods.
"Lichfield is sliced in two with its eastern half cut off"
"The proposed new boundary for the Lichfield constituency looks as if Tamworth has launched the Battle of the Bulge against Lichfield and won" says Michael Fabricant.  "Lichfield is sliced in two with its eastern half cut off despite protests from constituents and from me.  The Boundary Commissioners have behaved in an arrogant manner paying no regard to the social or educational arguments presented to them by residents.  Their own argument has been weak intellectually and I am disappointed with them.
"So, if this legislation goes through, the London-bound platform of Lichfield Trent Valley station will be in Tamworth with the North-bound platform remaining in Lichfield with the boundary running up the middle of the 4 tracks.  Parts of Curborough and all of Whittington and Streethay will be in Tamworth despite their children going to Lichfield schools, receiving Lichfield newspapers, and all the ancient roads leading to Lichfield not Tamworth. In short, all their ties are with Lichfield.  The Commission have made fools of themselves. Alternative plans which would have also met the Commission's legal requirements had been offered, but ignored" Michael adds.
The changes to the Lichfield and Tamworth boundaries will only happen at the next General Election and only if Parliament approves them.
The Bulge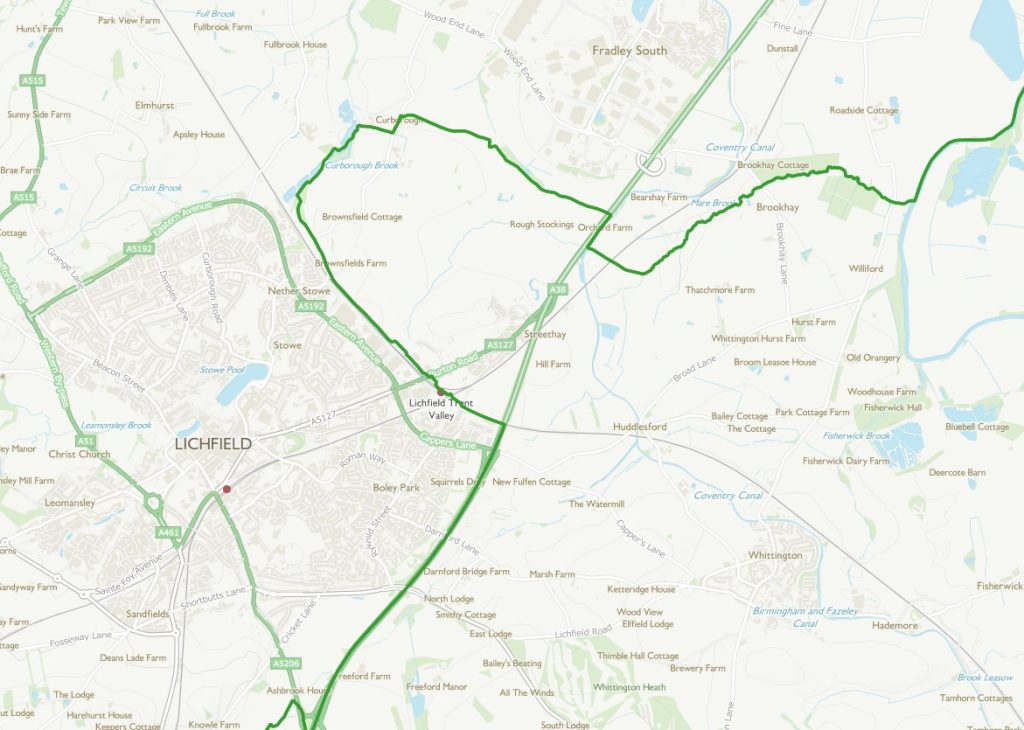 The new Lichfield Parliamentary Constituency