On 22nd August 2018
"Superfast broadband – that's broadband with download speeds in excess of 24Mbps – is now available to more than 19 out of 20 homes and businesses in the UK" says Michael Fabricant.  "In the West Midlands more than 96.5% of homes and business now have access to fast broadband.  That's one of the highest levels of penetration in the country.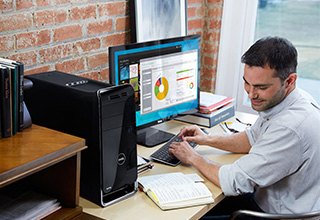 "And fast broadband speeds aren't all about streaming movies and gaming – it is estimated that it has generated additional sales turnover across the UK in local businesses by some £9 billion.
"Meanwhile, work continues to extend coverage, with more than 1 million extra UK homes and businesses estimated to gain access to superfast speeds over the next few years, taking superfast coverage to 98% of the nation.  The Government has introduced a Universal Service Obligation meaning everyone will have access to fast and affordable broadband by 2020.  This is particularly important in rural areas and even parts of some towns in Staffordshire which still don't have access to fast broadband"  Michael adds.