On 23rd July 2018
Michael Fabricant has welcomed the proposed route of HS4 though doubts it will ever be built.
"HS2 not only desecrates previously unblemished countryside destroying scenery, wild habitats and irreplaceable ancient woodlands, it also is one of the most disconnected rail routes devised" says Michael Fabricant.
"When I voted against HS2 in Parliament, I pointed out how midlands rail passengers travelling to France have to change stations at least twice:  in Birmingham and again in London.
"The new HS4 route being proposed by construction groups and with the early support of the Department of Transport would seek to remedy this.  It closes the gap between HS2 and HS1 (the Channel Tunnel line) and also links with Heathrow and Gatwick airports.  It acts as a sort of sticking plaster to the dysfunctional HS2 route.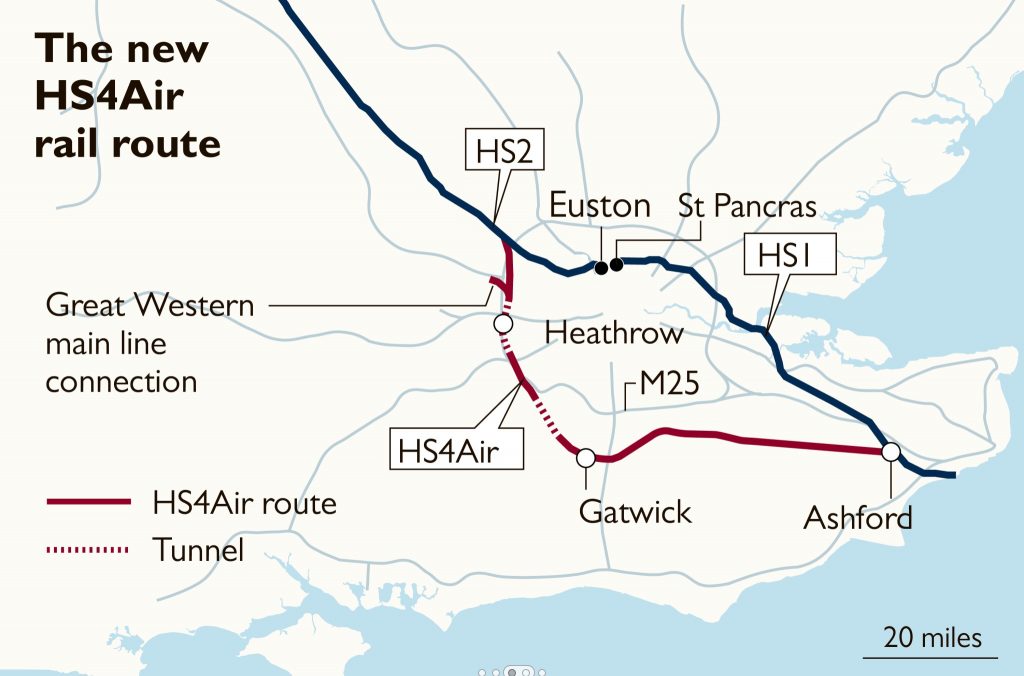 "HS4 would finally give some sense to HS2.  But with HS2 costs soaring – estimates now put the construction cost at £80 billion – and the northern east-west connector HS3 having priority, I doubt whether HS4 will ever be built.  It passes through areas with some of the highest population densities in the country.  The outcry and costs will be enormous.  What a shame HS2 hadn't been designed more sensibly in the first place."