On 26th June 2018
Following news that Friarsgate has been axed through lack of funding, Michael Fabricant says "This opens up a new opportunity for the City.
"I have not been happy with the design of the latest Friarsgate plan and despite using better materials than the earlier scheme, the flat roofs and block shapes were inappropriate for an ancient cathedral city. I know that many others agree with this.  Clearly, investors did too.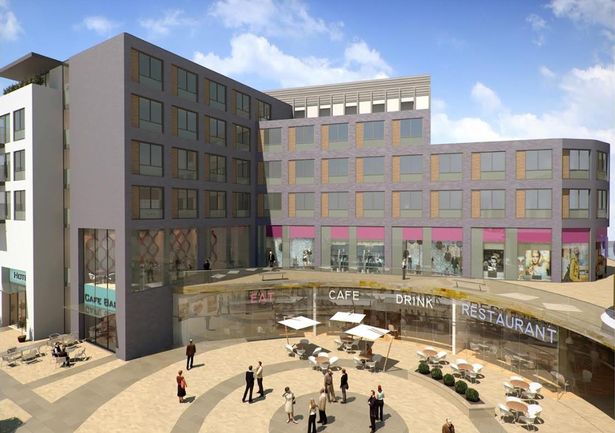 "The failure of the developers to attract finance and the Council's wise decision not to sink £50 million of council tax payers' cash into this project, offers fresh and exciting challenges.
"The Council should now turn its attention to an overall scheme for Lichfield City Centre.  Having acquired the land, an integrated plan is needed not only for the old Friarsgate area, but also the "Woolworths" car park overlooking Minster Pool.
"We need a new cinema, more affordable as well as luxury housing, and perhaps a larger food store in the centre of the City.  It is questionable whether we need more fast food chains which would imperil the viability of existing food outlets in the heritage part of Lichfield.
"And the design of the buildings must be kept in keeping.  Brick, gabled roofs, and style should be the order of the day.  More Tudor Row, but larger – and less of the already outdated white structure on Minster Pool, please!  That's what local residents want.
"Of course, all this is all up to the Council not me.  I am sure they are thinking about all this.  I hope they sieze this challenge with renewed vision and quickly build a more financially viable and attractive scheme."