On 25th June 2018
HS2 have announced their vision for a 'green corridor' alongside the railway which will support local wildlife, "while integrating the railway into the landscape and local environment".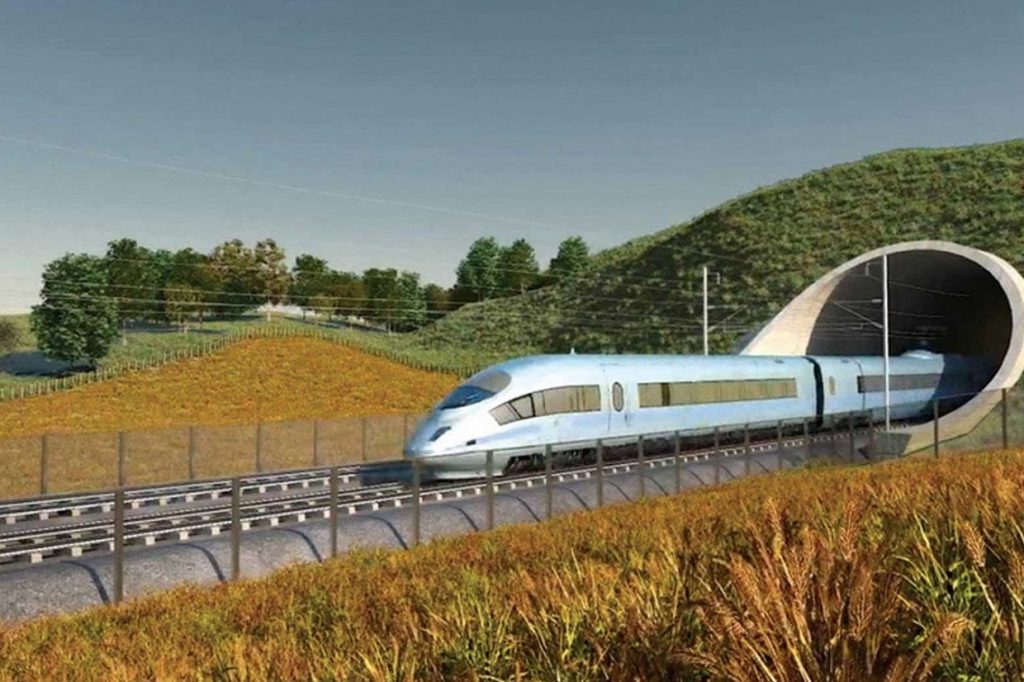 Michael Fabricant says:  "They say it will encompass a network of new woodlands and wildlife habitats, including around 7 million new trees and shrubs on Phase One of the railway alone.
"But I agree with the Woodland Trust, of which I am a member, who call it a green wash' if not a white wash.  And that's true.  More than 40 hectares of rare ancient woodland will be destroyed by HS2 and cannot be replaced by new growth.  It takes 400 years to develop the soil environment of ancient woodland and it is irreplaceable.
"We should be in no doubt of that" Michael adds.  "Some of this includes damage in the Lichfield constituency and more throughout Staffordshire."
Luci Ryan, ecologist at the Woodland Trust says:   "This is utter greenwash nonsense from an organisation trying to pretend that HS2 isn't the most environmentally destructive infrastructure project this country has seen in decades.
"Some 98 beautiful, rare, irreplaceable ancient woods will be destroyed or damaged by this scheme.
"That's 98 habitats and ecosystems that support a whole host of mammals, birds, invertebrates, fungi and plants.
"And once that ancient woodland is gone, it's gone forever so while planting new trees is all well and good, it's no substitute for what will be lost. Their plans – which let's not forget are a condition of the scheme, not being delivered out of the goodness of their hearts – fall woefully short of replacing what will be lost on something being touted as a green infrastructure project.
"None of this new planting will replace the 30ha of ancient woodland destroyed on phase 1, and the £2m they are making available on phase 2a as part of the Woodland Fund will not replace the 10.2ha of ancient woodland they are destroying there.
"This is like smashing a Ming vase and replacing it with bargain basement crockery."