On 26th March 2018
Michael Fabricant has this morning (26th March 2018) received a letter from Nick Hurd the Home Office Minister confirming that he and the Home Secretary have made the decision to abolish the Staffordshire Fire Authority and place the Fire & Rescue Service under the control of Staffordshire's Police and Crime Commissioner instead.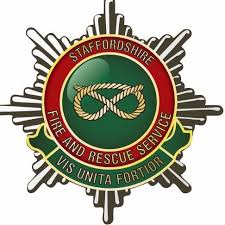 "I am delighted and relieved that the Home Office have today announced their decision to bring the Staffordshire Fire & Rescue Service under the control of the Police and Crime Commissioner" says Michael Fabricant.  "This is very good news for the people of Staffordshire and fire fighters based at fire stations who have seen their capabilities eroded.
"I have been increasingly more alarmed over the past few years with some of the decisions made by the senior management of the Staffordshire Fire & Rescue Service which were then rubber stamped by uncritical and, at best, docile members of the Fire Authority.
"These included a decision to establish a multimillion pound fire prevention 'theme park' in Stafford which my constituents would be unlikely to ever visit and then was subsequently rejected after pressure from MPs, and the refurbishment of the fire station in Lichfield costing hundreds of thousands of pounds but with fewer fire fighting vehicles.
"Only this weekend, I heard from a whistle blower in the Ambulance Service about practices being adopted by the Fire Service which are unprofessional and potentially life threatening.  I will now be taking these matters up with Matthew Ellis, the Staffordshire Police & Crime Commissioner.
"These changes will result in millions of pounds worth of annual savings in back-office administration functions which can now be redirected into frontline fire fighting services.
"This is excellent news for Staffordshire."