On 23rd March 2018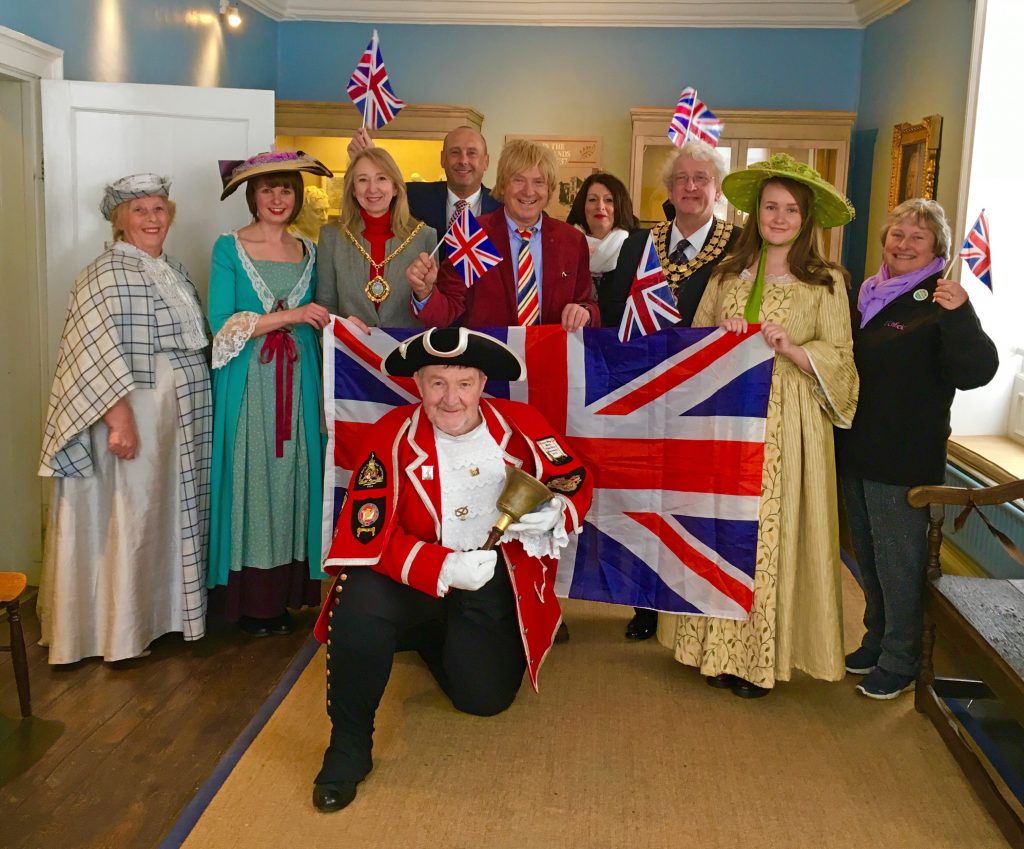 Michael Fabricant joined in with English Tourism Week (17th-25th March) with gusto touring some of the wonderful tourist sites in Lichfield and meeting tourism minister, Michael Ellis, to tell him all about the Cathedral City.
"Lichfield is still a hidden gem which partly gives it its charm, but I am keen that it become just a little bit less hidden in order to promote local businesses" says Michael Fabricant.
"So on Thursday 22nd March – dressed in a red white and blue theme – I visited the Cathedral, Dr Samuel Johnson's Birthplace Museum, Darwin House, and The Garrick in Lichfield which are just some of the places worth visiting in Lichfield District.  I was accompanied by the Chairman of the District, Mayor of Lichfield, Town Crier, and others along with the team from Visit Lichfield who promote the area.  The aim was to use social media to spread the message of Lichfield far and wide.
"I met a fabulous Canadian couple who had never heard of Lichfield before, but said how pleased they were to visit our 'fine City' " says Michael.  "Then earlier in the week (Tuesday 20th March), I met up with Michael Ellis, our Tourism Minister, to tell him all about Lichfield and the attractions of the surrounding district."
Tourism Minister, Michael Ellis MP, says: "From the beautiful Cornish Riviera to the iconic Hadrian's Wall, England boasts a wealth of unique heritage, breath-taking views, and world-class culture. English Tourism Week is a great opportunity for us to showcase the very best of what our country has to offer. In 2017 more than 44 million Brits holidayed in the UK and this week gives us a chance to raise the profile of the destinations that are so important at creating jobs and supporting the local economy."
And Andrew Stokes, Director of Visit England says: "English Tourism Week is all about celebrating the value and quality of tourism in England, and there are many great reasons to explore what's on your doorstep. The range of activities from our quiet and cosy countryside to our roaring and vibrant cities gives our nation a rare flare you would struggle to find elsewhere in the world. And all steeped in our rich and wonderful heritage. The whole industry comes together during English Tourism Week to showcase the variety of tourism products across the country engaging locals and encouraging them to be tourists within their own area."
Photographs show Michael Fabricant with Michael Ellis and Michael Fabricant with the Visit Lichfield team and Mayor in The Dr Samuel Johnson Birthplace Museum and Darwin House.