On 22nd April 2017
Michael Fabricant toured Pipe Hall Farm, woods owned and managed by the Woodland Trust yesterday with officials from the Trust.
"I've been a member of the Woodland Trust for a number of years and am Deputy Chairman of the All Party Parliamentary Group" says Michael.
"So it was a real pleasure to visit the 150 or so acre woodlands run by the Trust at Pipe Hill Farm just 2 miles from the centre of Lichfield as the crow flies. The planting of new woodlands and the preservation of our ancient woodlands is of profound importance for future generations. Everyone should visit Pipe Hill Farm and perhaps join the Woodland Trust."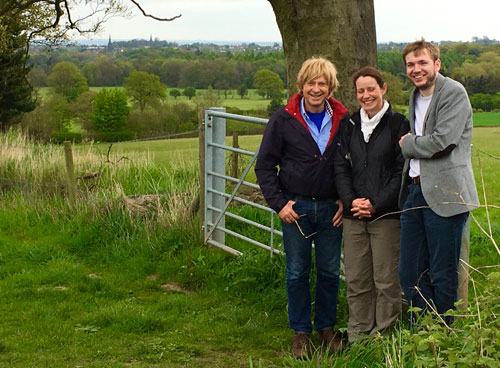 Photograph shows (l to r) Michael Fabricant with Jane Ward (Sites Manager, Woodland Trust) and Owen Pugh (Government Affairs Officer, Woodland Trust) and the spires of Lichfield Cathedral in the distance.